Since its birth in London over 50 years ago, the English conversation method, called the "Callan method", has been utilized all over the world.
What is the CALLAN Method?
The Callan Method is a different and unique learning method in order to accelerate your learning speed and understanding of the English pattern.
For 50 years now, and having started in London, the Callan Method is respected all over the world. QQEnglish is one of the first ESL English schools in the Philippines authorized by the Callan main office.
Well-trained and professional teachers instruct you.
Students reply smoothly and rapidly from teachers' rapid questions
This is the repetitive method including rapid questions, rapid replies, and supported replies.
All questions are good for practicing grammar and vocabulary when you reply, as they are focused on choosing the correct grammar and vocabulary.
Teachers rephrase students' mistakes by answering together.
In this situation, students always need to be careful what teachers say and by replying rapidly with teachers' support, students don't have any time to translate their mother language. With this, students unconsciously reply in English and their brain will be formed as an English brain.
Why study with the Callan Method?
Different from many other teaching methods because the emphasis is on revision. The material you learn in one lesson is repeated in the following lessons so that you won't forget it. Through constant practice and revision, you improve your pronunciation and fluency at the same time.
Carefully designed so that you practice the most important words and grammar first. Even if you are a beginner, you will soon be able to hold a conversation in English. As you progress through the stages, we introduce more complex vocabulary and grammar.
Improve your speaking and listening skills, and become a more confident communicator. The lessons are taught completely in English, which teaches you to think and speak in English without pausing to translate.
The teacher speaks quickly, and you will learn to understand English as it is spoken naturally. Because of the speed of the lessons, you won't have any time to think in your own language or worry about using the correct grammar. Instead, you learn to speak as a reflex, like you did when learning your own language as a child.
The teacher corrects every mistake you make as soon as you make it. The teacher corrects by imitation, repeating your error, then giving the correct version for you to repeat. You will learn from this correction and make rapid progress.
Studies conducted in two Japanese universities proved that students using the Callan Method made more progress in fewer lessons than all other methods of teaching English. This makes the Callan Method a very cost-effective way of learning English since you will get results in a shorter time than other methods.
The classes are lively and full of action, so you won't get bored. You will enjoy every hour you study at our school, and will always make steady progress.
What the Teacher does in CALLAN Method:
The teacher speaks constantly throughout the lesson.
The teacher asks questions from a book.
Each question practices a particular word, expression or piece of grammar.
The teacher asks the question twice; in case you didn't understand it the first time.
The teacher prompts the answer by giving you the first 2 or 3 words. This helps you to start speaking immediately even if you don't know the answer. It also stops you from translating and thinking about vocabulary or grammar.
What you do in CALLAN method:
When the teacher prompts you to answer a question, try to answer it in full and use the same words and grammatical structure as the question. For example:

Teacher: Are you speaking French?

Student: No, I'm not speaking French, I'm speaking English.

Answer with a negative followed by a positive. This way, you get the chance to practice positive and negative forms as well as opposites. 
Process of the Callan Method Lesson
Learn new sentences and explanations by listening
Review what was learned last time (70% of lesson time)
Read textbooks to confirm what you learned
Dictation of written sentences read by the teacher, checking of spelling
What kind of people should take the lesson?
Completely new beginners are welcomed
There are 12 stages in the Callan Method and all of them start at stage 1.
For stage 1, it's fundamental English so completely new beginners can also try it.
For stage 12, it's advanced English so any level can apply to the Callan Method.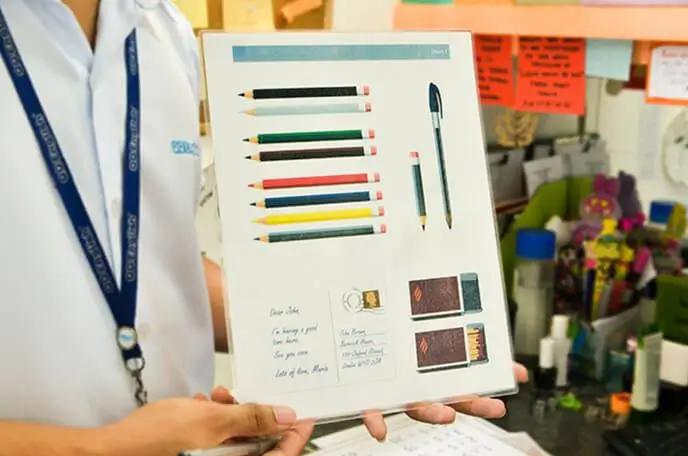 The Callan Method is good for those who are not confident with English, although they have studied English very seriously.
English conversation cannot be trained by freedom conversation.
Callan Method is not the free conversational lesson, but it's for speaking an enhancement lesson. It's difficult to learn many things by talking freely based on the grammar skills that you have.
When you speak in Callan lessons, you will automatically use new vocabulary and structure of English, so you can learn more than other lessons and practical English.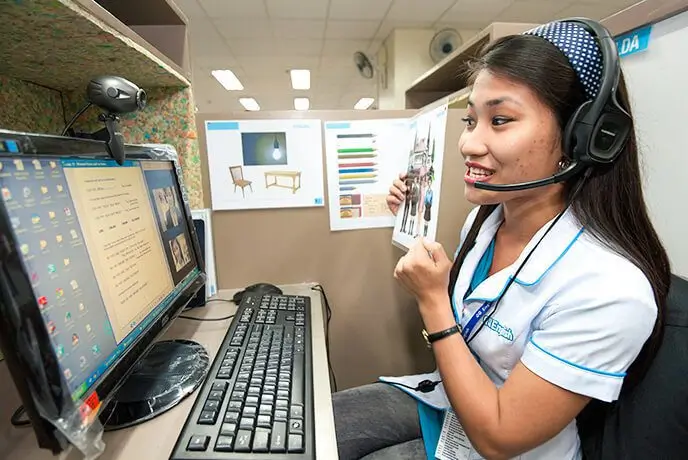 Great effect for those who take any English test
Contents of the Callan Method contain a variety of vocabulary and grammar. They are also thoroughly created for in-demand English tests such as TOEIC.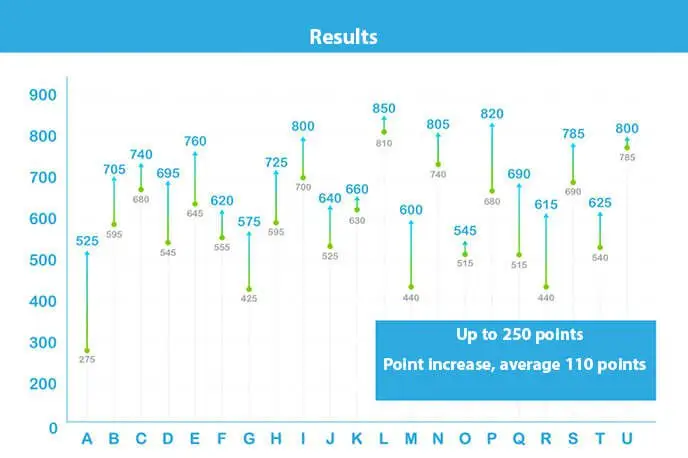 The reason for the effect of Callan Method
This is the training for reflexes and articulatory organ which operates pronunciation and speaking in order to speak English.
It turned out that we need to use a wide range of our brain and our articulatory organ for those who speak Japanese as their mother tongue.
On the other hand, the Japanese educational system focuses mainly on vocabulary and the structure of sentences. Japanese lack training for reflexes and articulatory organ which operates pronunciation and speaking in order to speak English.
The Callan Method was created in the U.K. as the brilliant method of training for your effect of the articulatory organ. The method is used in around 30 countries and QQEnglish is the authorized school.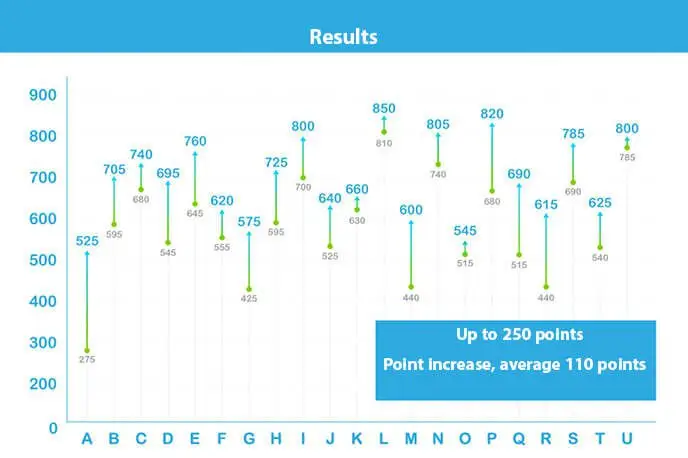 Improve 5 parts which most English learners are not good at:
In actual conversation, you can only reply yes or no but you need to reply in full sentences in a Callan lesson. In order to do so, you can learn proper grammar skills.
2. Proper usage of articles
It's difficult for English learners to use proper articles, namely "a" and "the" but by practicing again and again, you can use them smoothly and without thinking.
3. Proper usage of English tense
In English conversation, distinguishing tense is an essential skill. In order to use tenses properly and without confusion, you can learn them by repeating in the Callan Method.
Such as "L and R", "S and TH", and "B and V", practice pronunciation especially in the areas English learners are not good at.
5. Listening to Native speakers
You can train your practical listening skill such as "I'm" and "You're" which are commonly used by native speakers.