Very popular with members of society with a view to expanding overseas, high satisfaction,Study abroad to experience growth
Here are 6 Good Reasons You Should Choose QQEnglish
Through the years, QQEnglish continues to provide ESL students with the best English Language Learning experience making it the leading English language school in the Philippines. The school prides itself on its advanced methodologies in language learning, world-class training, and high-quality teaching skills of its TESOL-Certified English tutors.
Clearly, more than a training ground that helps reshape the future of ESL students, QQ English has more to offer and the following reasons will enlighten you as to why QQEnglish is the place to be.
1. You can learn English in the safest place.
Located in Cebu IT Park, QQEnglish assures you of a 2-in-one awesome experience – Learning English while becoming a Filipino. Here, you will get the chance to meet English-speaking professionals who are working in some BPO companies in the city's busiest IT hub. Regardless of what time will you go home after your classes, your safety is guaranteed since guards are always on check 24/7. If you opt for learning English while vacationing, Seafront is always ready to welcome you. Moreover, QQEnglish Seafront campus will offer you a breathtaking panorama of the beauteous Mactan island so that you can refresh your mind and de-stress after the day-long hustle in improving your English communication skills.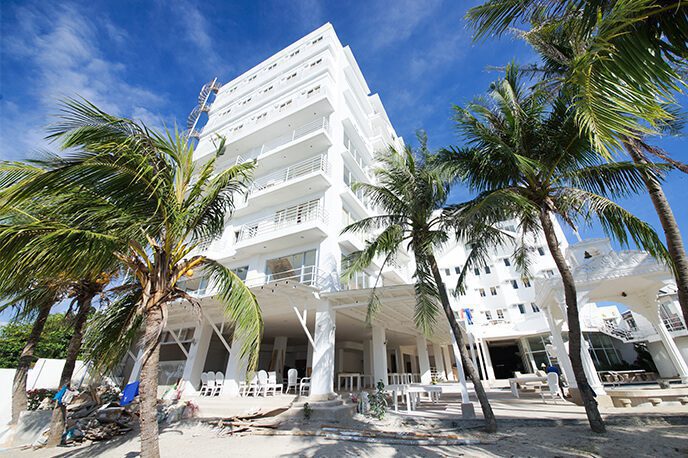 Maribago (Seafront Campus)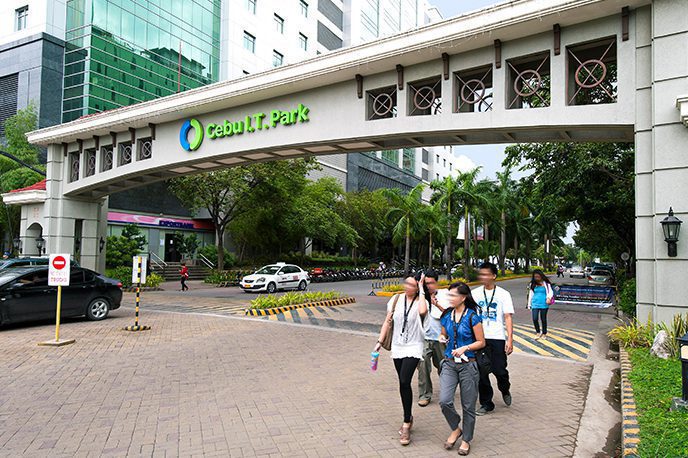 2. Guaranteed Improvement on the 4 Important Macro Skills in Learning.
All our curricula are aligned with the mandated standards and testing objectives on English Language Proficiency given by our language experts from the UK and the USA to help fasten your improvement on the four macro skills in learning namely Reading, Writing, Listening, and Speaking. QQEnglish assures you of the best lessons and gives you the chance to choose the courses which you think is suitable for your English level. Besides, QQEnglish basically provides one on one lessons and you can choose to study with your favorite English teachers through online classes.
For offline classes, QQEnglish basically provides one on one lessons where you get the chance to learn your lesson for 50 minutes. Moreover, you can choose to have classes for 6 hours minimum and 10 hours' maximum. And if you think that's still not enough, worry no more because we provide 2 NIGHT Classes for FREE daily.
Try learning English the CALLAN way!
CALLAN method is the only surviving direct method in teaching English from the UK that focuses on improving students' listening and speaking skills through repetition and speed. In this fun and effective method, you need to listen attentively to the questions and give your answer quickly without translating it in your own language. At first, you might be confused but by continuing the method, your speed of improvement is faster and faster.
Those who think, "I cannot speak fluently though I have been studying…", this method is also a great choice.
3. Learn English from TESOL-Certified Teachers
QQEnglish prides itself on having teachers who already passed the TESOL (TESOL stands for Teaching English to Speakers of Other Languages) certification.
Having shown a remarkable placement, the Philippines has ranked 1st in the Business English Index for years already. English may not be the Filipino mother tongue however their teaching efficacy is better than any other English teacher in Asia. The Philippines consider English as the 2nd most commonly-used language in the country if not the 1st in several cities. English has been the medium of communication in Philippine Education thus, Filipino teachers are also language learners themselves. As English students themselves, Filipinos are already experienced in learning the strategies and methods effectively and the knowledge they have acquired in their educational years makes them the most successful English learners in the world. Subsequently, successful learners are bound to become successful teachers!
After passing the rigorous training, QQEnglish teachers get several pieces of training from English Language experts who are professors from Cambridge University in the UK. They are also required to pass the TESOL certification course. These extensive pieces of training make our teachers the 'cream of the crop' that's why QQEnglish assures you a great English learning experience!
As we continue to aim for the best, we continuously give our teachers have training and seminars on different courses especially in English Proficiency Courses like TOEIC, IELTS, and Business English. From time to time, our team strives to design new curricula to meet the changing demands of English Language Learning.
4. Communicate with Foreign Students in Group classes and Company Events.
As the biggest language school in the Philippines, QQEnglish is home to more than 10 nationalities from the different corners of the world. Since the school first operated in 2011, QQEnglish has already welcomed students from more than 30 different countries and there are around 10 learning at all times, such as Japanese, Chinese, Taiwanese, Korean, Russian, Iranian, Arabs, Vietnamese, Thai, Mongolian and Brazilian. You can meet these international students and enjoy communicating with them in your group classes, company events, and activities. Apart from learning English, you can also make new friends and learn a new culture!
5. Learn English Online and Offline.
In QQEnglish, you can learn English through online and offline classes. QQEnglish provides online lessons for more than 10 countries 24/7 for you to learn English effectively. Wherever you are in the world, your teachers always excited to meet you online and teach you the necessary lessons you need to improve your English communication skills. You can enjoy the QQEnglish Way of learning English using Skype and the Classroom.
After graduating as an offline student, worry no more because the management will have your class progress arranged so you can still continue your lessons online without starting from scratch. And since, your teachers are capable of teaching both online and offline, you can still choose your favorite teachers and enjoy your class with them lessons. QQEnglish learning is always fun!
6. Our International Staffs are always ready to serve you.
QQEnglish is known for giving excellent customer service to its online and offline students. More than an ESL school, QQEnglish is home to almost 10 International staff who are always ready to serve you. This staff is employed to full-time positions so that all your concerns will be given immediate response at any time of the day. From giving assistance in processing documents to guiding you in clinics and hospitals, our friendly staff all got you covered.
International Staff in IT Park Campus
International Staff in Seafront Campus