Request for materials / Contact
contact us! Our experts will contact you as soon as possible.
About request for information materials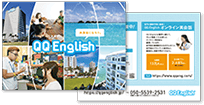 You can download information material of the offline school.
*No paper materials
You can check FAQ on offline school. If you have any questions, please take a look at it ahead of time.
About the process of the program   >