Equipment needed to hold an online class
About computer configuration:
Operating system: it is recommended to use Windows 7 or higher, or a Mac operating system.
Browser: Chrome, 360 speed, Cheetah, Sogou and other mainstream browsers. We cannot use IE, QQ, Firefox, Opera, or Safari. (For Apple users, please download the Chrome browser)
Earphones and microphone (or stereo)
In order to ensure the audio effect of the class, please connect the earphones and microphone in order to hear and speak.
The laptop comes with a camera, the desktop needs an external camera.
How to Change Video Tools (Skype to Classroom)
Login to the official website ( https://en.qqeng.com/q/login/)
In the "Account Management" – "My Account" – "QQ/Skype Account" fill in "QQEclassroom" (note the case). As shown below:https://en.qqeng.com/q/login/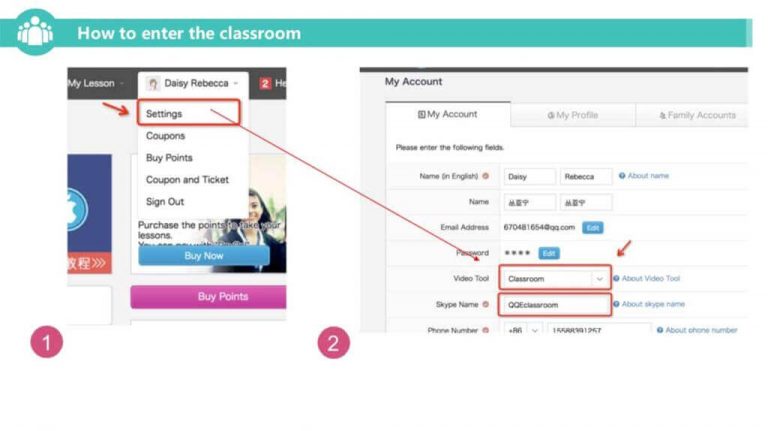 Modify Your English Name:
Go to the "My Profile" page and fill in your name in English.
If you have a nickname in your language, please write it using English letters.
Your chosen English name will appear below your video in your classroom.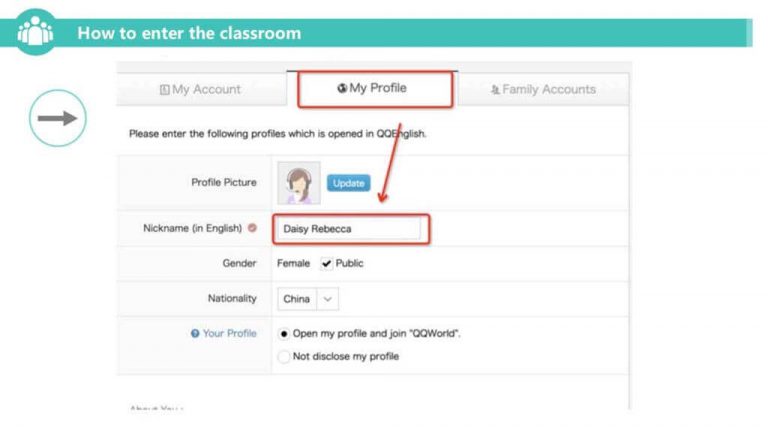 How to Enter the Classroom :
Login to your personal page on the official website, within 15 minutes prior to the start of the class, click on the class and click "Enter Class" in the course details at the top of the page.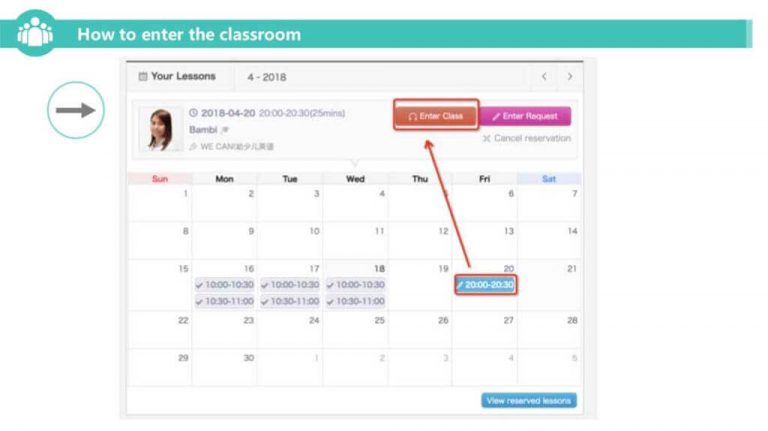 How to Set Up Your Camera and Microphone for the First Time:
Entering the Classroom for the First Time:
If you use the chrome browser to enter the classroom and the prompt appears like in the screenshot, follow the instructions below.
After entering the classroom, follow the page prompt for a device self-test. (After setting for the first time, you can enter the classroom directly after class.)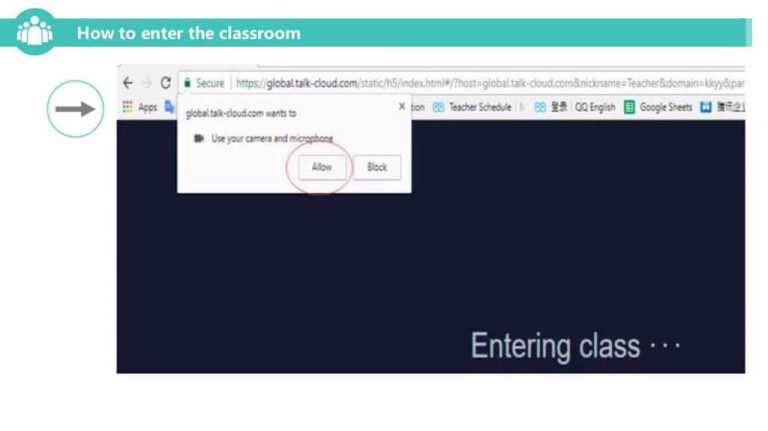 Description of Icon Functions:
The picture describes the function of each icon on your classroom screen.