Guide for Cebu Study English program
Useful information to ensure success!
Study abroad consultation
* We are currently preparing to resume accepting study abroad, so we are not accepting calls.
Inquiries and consultations from the email form
We will answer all your questions about studying abroad by email. Please feel free to contact us for anything.
* It may take 3 business days to reply.
If you do not receive a reply from the person in charge within 3 days, it is possible that the transmission has failed. We apologize for the inconvenience, but please contact us again using the form.
The process of applying for studying English at QQEnglish
It is standard to apply from about half a year before the start of study abroad.
We recommend that you apply early, especially when studying abroad is crowded.
Depending on the content of your study abroad, you may be able to apply two weeks in advance, so please feel free to contact us.
This flow may differ depending on the time and period of enrollment. For more information, please contact us when you contact us.
1. Application for Program
Based on the contents of your application, we will contact you after confirming whether your desired plan and schedule can meet your request. We will send you a confirmation and an invoice by email. Please check if there is any difference in the contents.
2. Reservation for flight tickets and checking your passport status
Checking your passport status and reserving a flight for Cebu
Upon arrival in the Philippines, your passport must not expire for at least 6-months after arriving.
Book a round-trip ticket to Mactan-Cebu International Airport. Whenever possible, we recommend a direct flight to Mactan Cebu Airport.
To enter the Philippines, you need a ticket to leave the country within 30 days from the date of arrival in the Philippines.
The return ticket can be rescheduled if you plan on staying longer here at QQEnglish.
Flights via Manila may be delayed or canceled. We recommend direct flights to Cebu as much as possible.
In the case of a student dormitory, the check-in date is the day before enrollment (class start date). Please book a ticket that takes that into consideration.
In the case of a student dormitory, the check-out date will be the day after graduation (the last day of class). Please book a ticket that takes that into consideration.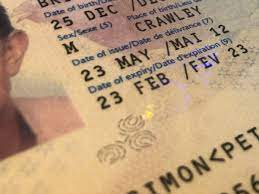 3. Payment of study abroad expenses
Please check the invoice and pay by bank transfer or credit card.
The admission procedure will be confirmed when the payment is confirmed.
4. Preparation for study abroad
If you wish to stay outside the dormitory, please book a hotel or condominium.
* Depending on the time and period of study abroad, it may be preferable to reserve accommodation at an early stage.
Let's continue to check your belongings and preparatory learning.
Please also check the conditions for entering the Philippines and required documents.
After Applying to study abroad
Once you have decided to study abroad, make sure to check your belongings and study abroad preparations in advance and make a firm schedule so that you can plan for the future.
Please also read the materials sent by QQEnglish!
Preparation before travel
As soon as payment is confirmed, we will send you the URL of the final information material by email.
Check all the documents and be prepared with plenty of time.
The items necessary for studying abroad are summarized below, so please refer to them when packing.
Philippines entry related
Please make sure that your passport doesn't expire within at least 6 months after your arrival in the Philippines.
Keep a copy and two photos separately in case of loss.
Be sure to prepare a round-trip ticket (if you do not have a return ticket, you may be refused entry).
Keep a separate copy in case you lose it.
Visas are not required for study period within 30 days. If you study longer than 30 days, you can extend it locally in the school.
US Dollar is the minimum required. (It is said that the monthly living expenses are 300 to 500 USD per month.)
Local currency pesos can be exchanged at IT Park, the airport, or at shopping malls.
International Credit Card (International card with 'Cirrus' and 'Plus' marks)
International Cash Card (for withdrawing cash locally)
ID photo for SSP and application fee
All students studying in the Philippines must obtain a Special Study Permit (SSP). The application will be made by the school after you arrive at the school.
・ Application fee 6840php
・ Certificate photo shooting fee 100php
(cash must be provided)
About Departure from the Philippines
850php, when you leave Cebu Mactan International Airport, pay at the airport counter.
52.3 peso ~  1 USD  as of June in 2022
It is convenient to have an electronic dictionary with pronunciation check function.
A dictionary app for smartphones that can be used offline is also OK so that you can use it at any time.
Available locally. However, you need to carry your writing utensils in your carry-on baggage as you will need them to fill out the immigration card.
Wifi can be used in the school and dormitory.
Smartphones, tablets, and notebook PCs.
* The voltage in the Philippines is 220V. Unsupported appliances require a converter.
You need to bring personal items such as clothes, medicinal items, footwear, toiletries, sanitary items, towels, an umbrella, a hair dryer, etc …
When using household electrical appliances, a converter is required because the voltage in the Philippines is 220V.
 Some items are restricted in carry-on aircraft. Make sure you put it in a suitcase when packing.
(Liquids, knives, metals, etc.)
Flow after arrival at the site
If you apply for airport pick-up, local staff will pick you up at the airport.
If you have not applied, please come by taxi.
Those who apply for airport pickup
Local staff will pick you up at Cebu Mactan Airport. We will send you to the accommodation facility (*) near the student dormitory or IT Park.
Don't worry if your plane is delayed!
Please be sure to check the materials sent immediately before the meeting place.
Airport pickup is available 24 hours a day and costs $ 30 per person.
(*) Waterfront Cebu City, Seda Hotel, Zerenity, Alba Uno, Condominiums in IT Park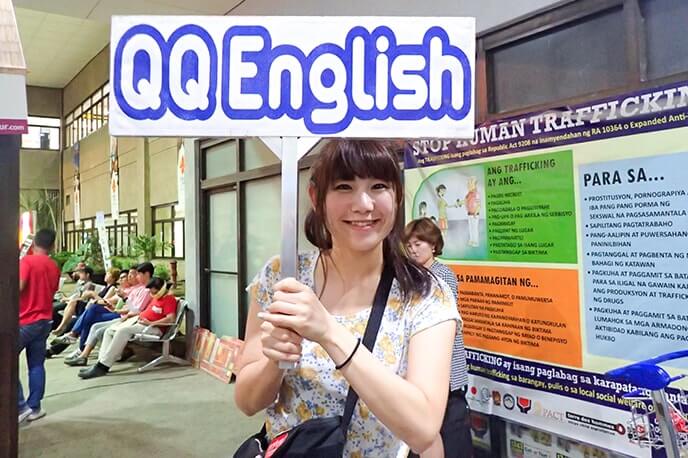 Those who have not applied for airport pickup
Please come by taxi from the airport.
There is a taxi stand in front of the arrival gate at the airport. The yellow body (airport taxi) is convenient for traveling from the airport.
The fare is about 300pesos to 500pesos to IT Park.
There is also a currency exchange office just before leaving the arrival gate at the airport. Taxi is cash only, so don't forget to exchange for Philippine pesos.
Frequently Asked Questions