QQEnglish IT Park school is a popular campus for business people. You will surely be satisfied.
QQEnglish IT Park Campus offers you a lively atmosphere of the city and uses English 24 hours a day.
QQ English-IT Park School is located in the center of the special economic zone where foreign-affiliated companies and IT companies gather on Cebu Island. The school building is located on the 7th to 9th floors of the building and has a maximum capacity of 300 students. It is the largest Japanese-owned language school.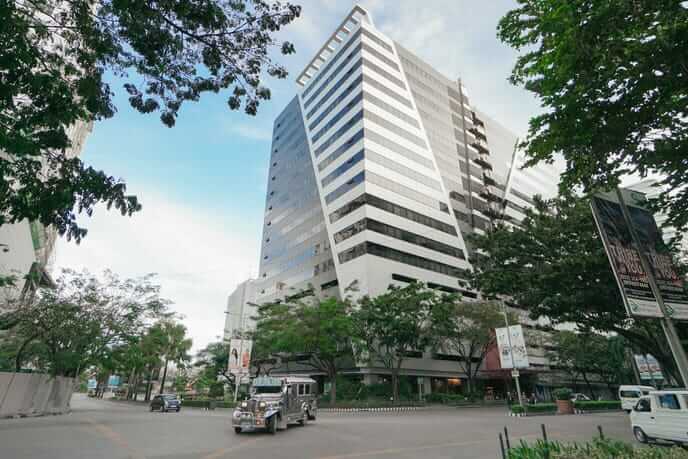 There are many cafes and shops on the first floor of the school building
Security guards are stationed 24 hours a day on the first floor of the building where the school is located to ensure safety by checking the belongings and identification cards of visitors.
On the first floor of the building where the school is located, there is a 24-hour café, drug store, and ATM, so you can use it without getting wet even on rainy days.
Stores on the first floor of the school building
Cafe, bank (ATM), drug store (drinking water, body soap & shampoo, sanitary products, alcohol disinfectant, sweets), bakery, Filipino-style izakaya, etc.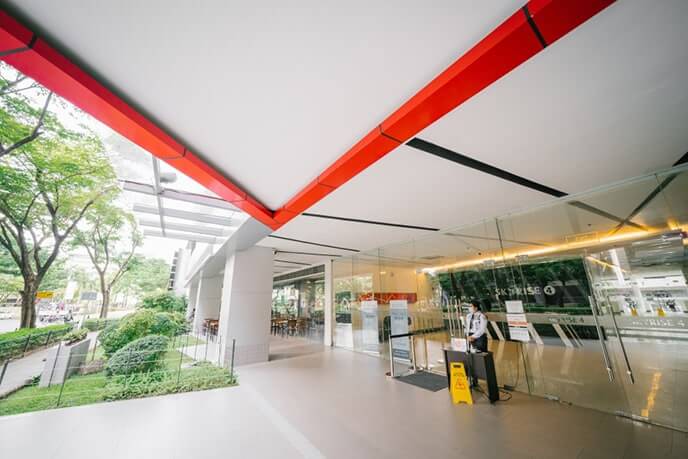 Double security on the 1st floor of the building and at the school entrance
The school is on the 7th floor of the building. When you get off the elevator, you will come to the entrance of the school, but the school security guards are always there. We have a double layer of security along with the security on the first floor of the building.
Currently, as a countermeasure against the new coronavirus corona infection, you can check your body temperature and disinfect with alcohol here.
 
There is a staff office space in front of the entrance.
We have staff on hand at all times, so if you have any questions, you can contact us at any time.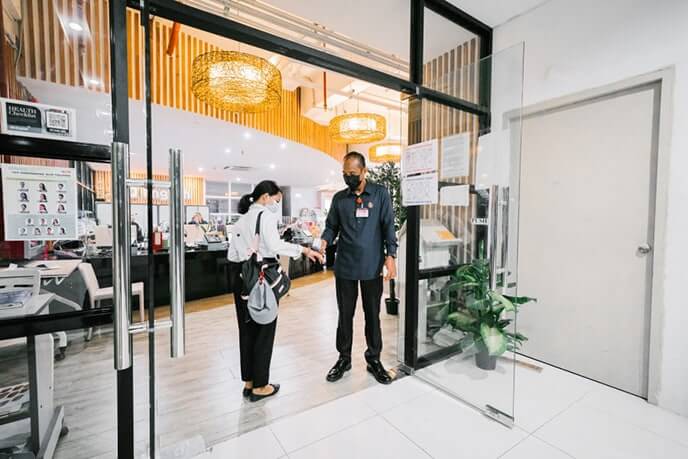 QQEnglish IT Park Lesson area
Private station with PC for one-on-one lessons
We installed one computer for each student and one for the teacher in each private room dedicated to one-on-one lessons. While viewing teaching materials on the monitor, it is possible to conduct classes using the Internet.
There is also a whiteboard, so if you are not good at computers, you can use the whiteboard for lessons.
Currently, as a countermeasure against the new coronavirus infection, we have installed an acrylic board in the private room.
Since the app "Classroom" used for online English conversation is installed in all computers, the same screen is displayed on each student's and teacher's computer. When the teacher writes on the computer, it is also reflected on the student's computer, and all music and video playback can be viewed on each computer.
You can review the chat after the lesson, so you can use it for review.
QQCafe where international students and teachers can have a break and chat
"The QQCafe provides 3 meals, water, juices and snacks every day.
At QQEnglish, both teachers and students eat at this QQCafe, so they can communicate in English during breaks."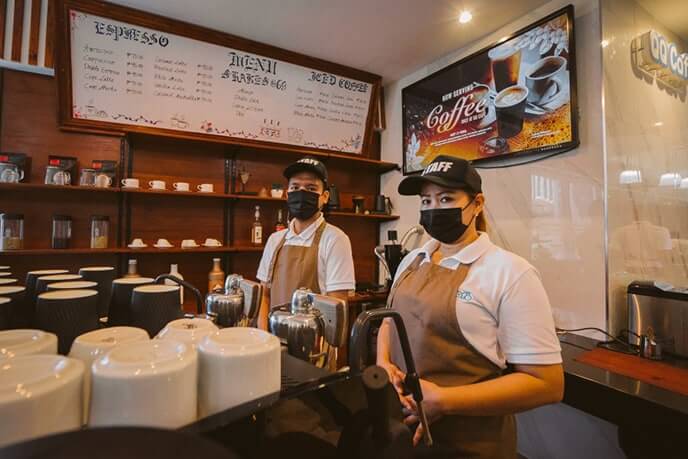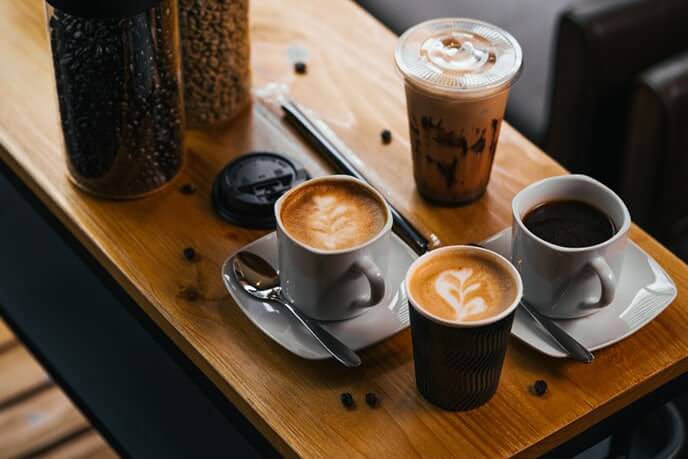 The cafe uses commercial machines and offers the same quality coffee as the cafes in the city at a low price. Please use it between lessons. The shop sells juices and snacks.
At cafes and shops, you can easily make purchases without having to carry around cash by charging a dedicated ID card.
Serving delicious multinational dishes with 3 meals daily
Meals quality while studying abroad is crucial. For those who apply for school meals, we offer three meals a day, breakfast, lunch, and dinner, as well as international cooking styles such as Japanese, Korean and Chinese.
Students can also taste Filipino dishes as prepared every meal for teachers.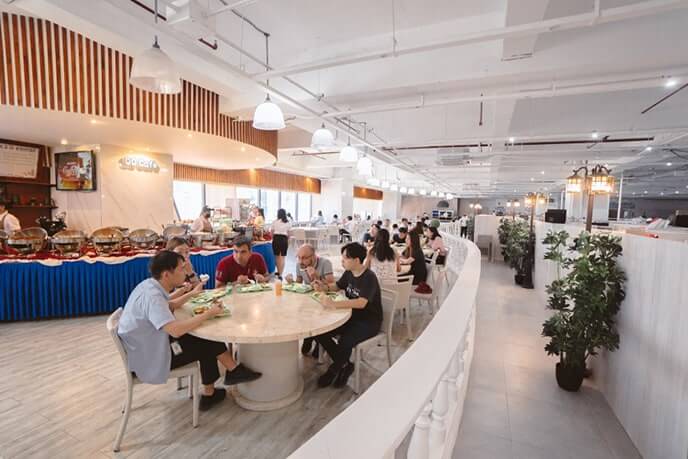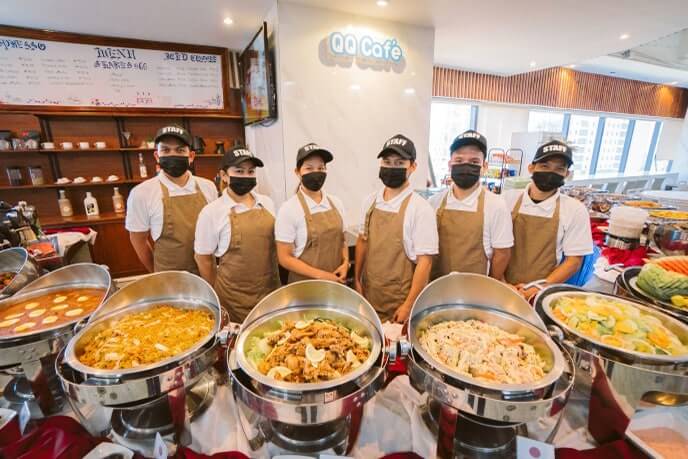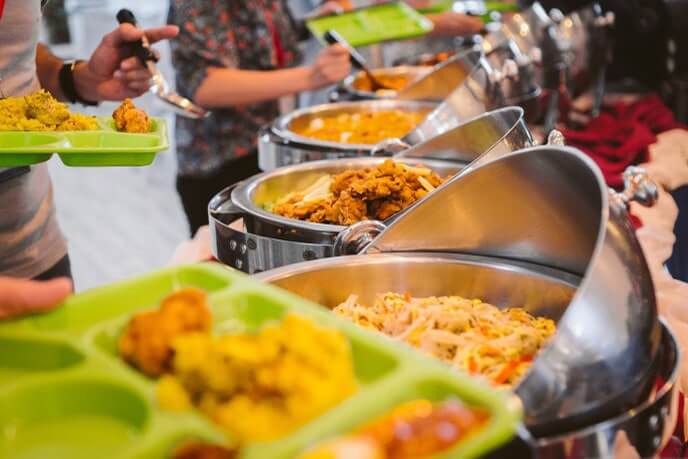 Business lounge/Private room
We have prepared a comfortable high-quality space
We have prepared a business lounge designed in the image of an airline lounge so that you can concentrate on your self-study or work. There are sofas where you can relax and table seats perfect for self-study. Free coffee and soft drinks are also provided. The fee is $10 per day, and is limited to those 18 years and older.
Number of seats: about 30
WiFi dedicated line available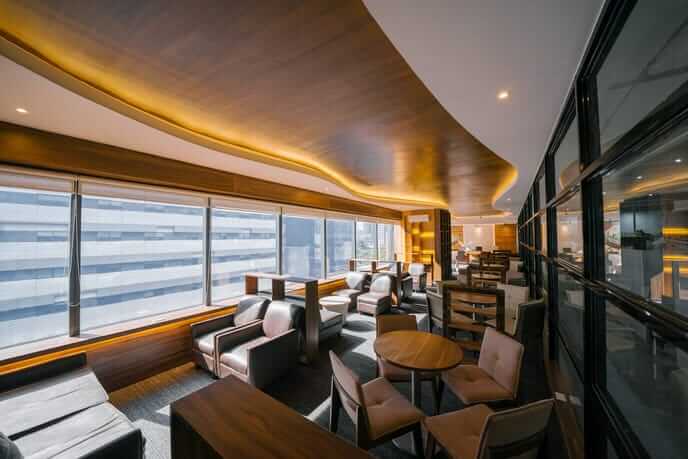 The school has a medical office that is open from Monday to Friday from 9:00 to 18:00. If you need or wish to visit a hospital, we will introduce you to a hospital where you can consult at other times.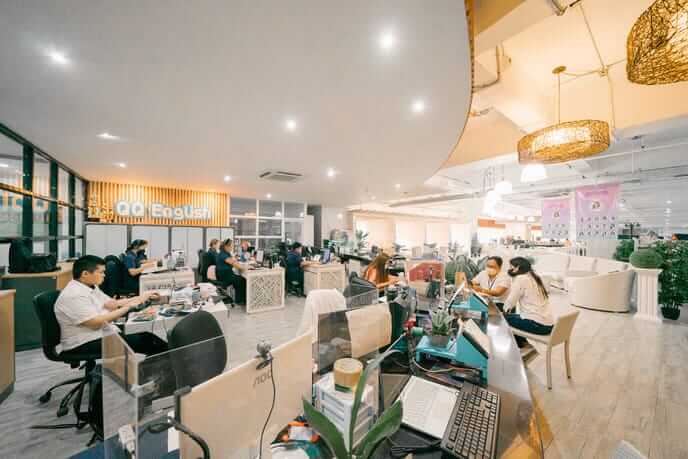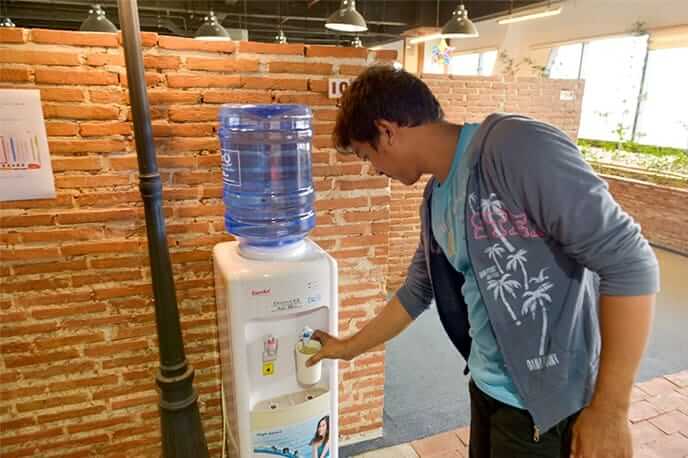 You can find out the exact cost of studying abroad in one minute.