IT Park campus

Nearby Buildings and Establishments
Popular for business people also. You will surely be satisfied.
You can feel the lively atmosphere of the city and use English for 24 hours.
QQEnglish is located in I.T Park, which is known as the center of Cebu island.
IT Park is a special economic zone developed by the Ayala Group, a giant conglomerate with a history of more than 180 years in the Philippines. Originally, this piece of land was an airport that was redeveloped to what it is today. A place for office buildings, shopping malls, condominiums, etc., it aims to create the most modern city on Cebu Island.
International students can also enjoy a study abroad life within the IT Park.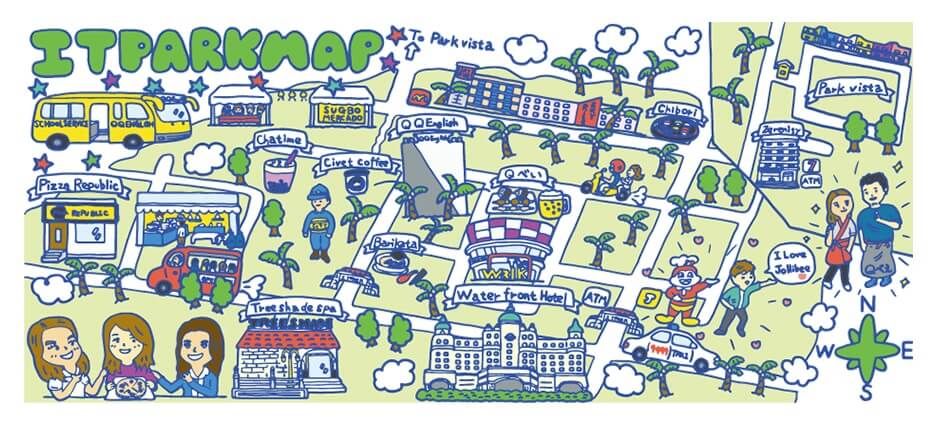 It is a new shopping mall "Ayala Malls Central Bloc" that opened in December 2019.
It has all the stores you need for your daily life, including a grocery store, restaurants, cafes, fashion stores, consumer electronics retailers, a food court, an arcade, and even a movie theater.
There is also a Japanese restaurant and a Daiso shop. The products are the same as Daiso in Japan, and it is sold at a uniform price of 88 pesos on Cebu Island.