QQEnglish is the biggest English school in the Philippines that provides Quick and Quality learning experience to ESL students.
If you can speak English, your life will change dramatically.
11 years ago, I was a student here in Cebu, the Philippines. I couldn't speak English but after completing the program, my English communication skills had improved. And I became an English speaker.
After realizing the efficacy of the program, I decided to establish QQEnglish, currently the leading ESL school in the country. Now, I have  1,500 employees with 7 branches all over the world. 
Before entering the echelon of globally-acclaimed international schools in the country, QQEnglish was only a motorbike distribution company called "QQBin". As a businessman with high hopes, I realized the importance of learning English. I challenged myself and start my own language school.
The English language has the power to change your life. The maxim "If you can speak English, your life will change dramatically" is true and I can surely attest to that!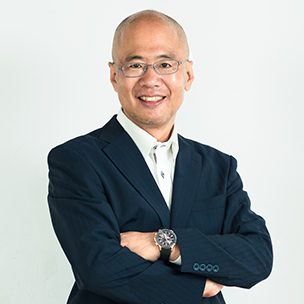 The Reason why I started QQEnglish was because of my Love for Italian Motorbikes
It all started with my love for motorbikes. This passion has inspired me to venture and start my own motorbike distribution company in Japan. The best-selling scooters during that business were Italian scooters. That became the turning point for me to focus more on importing scooters in Italy. However, my English during that time was terrible and that hindered me to make successful negotiations with Italians.
15 years ago, I realized the importance of English in business so I decided to visit Cebu, the Philippines to study English. With my dedication and commitment to learning it, my communication skills in English had improved and my life dramatically changed. I wanted to inspire countless people globally with my success story with English as my prime and ultimate weapon. My aspirations were all realized after I established QQEnglish, the first Japanese-owned ESL school in the Philippines.
Through the years, QQEnglish prides itself as the hope and the future of millions of language learners around the globe.
I wanted to establish a "High quality Japanese-Style School" for Japanese Learners.
The Philippines is the nearest English-speaking country to Japan and expenses are cheaper than the USA and the UK. In this country, ESL schools offering private lessons are booming however all of them are Korean companies. Their teachers followed a good manual but there was no originality. Aiming for something authentic, I established a "Japanese style English school with high quality" for Japanese learners. All I wanted to give utmost priority on "originality". Surprisingly, I became the first Japanese to achieve such a feat.
The Best way to learn English is by Learning from Filipinos because they are successful English Learners themselves.
I think that Filipinos are the most successful English learners in the world. They know how to teach English because they themselves have learned it so successfully. They know how to empathize, make things easier, and more effective. This is why I believe learning English with them is indeed the best. Because I want them to become world-class teachers, QQEnglish also employs English professionals from the UK, the USA, and Japan to train them.
Annually, I invite the 'best of the bests' English tutors from the UK to sharpen our teachers' skills and hone them. I have one goal and that is to make them become the best "English teachers to foreigners".
Moreover, QQEnglish prides itself on having TESOL-certified teachers (Teaching English to Speakers of Other Languages) and hires all employees to full-time positions. I'm proud to say that I have prioritized high teaching quality since I started this business.
I decided to start in Cebu IT Park because it's the Safest Place in Cebu. Moreover, the people working here are English-speaking Professionals
Safety comes second after Quality. I think it's a waste of time if students only stay around the school and dormitory. One noteworthy fact about studying in an English-speaking country is that you can experience a new life and learn a new culture. At the same time, students can also use English in their daily conversation.
I believe Cebu IT Park is the best place to experience all these. Besides, I also want to give students more chances to practice speaking English in the safest place possible.
As a multinational school, QQEnglish employs about 50 international staff who help and assist our students 24/7. QQEnglish assures its students the best learning and travel experience.
There were No Textbooks for One on One, so why not create New Ones by Ourselves.
We made a very big effort. At that time, there was no concept for one on one lessons and no textbooks were made available for that kind of classroom. I realized we needed to create our own textbooks which are not just simple and conversational but should also be suitable for the varying English levels of ESL students.
Because we want to leverage the learning experience for our students, QQEnglish has been authorized by Callan School of London to teach the Callan Method which allows students to learn English through repetition. This highly effective direct method of teaching English is proven to be 4 times faster than any other method in English Language Learning.
The Callan Method is a fast, fun, and easy way of learning English that focuses on improving students' listening and speaking skills through repetition and speed. It might sound tiring but this method is highly recommended as it guarantees ESL students success in learning the English language quickly.
English Language Learning is a continuous process. Improve your English Proficiency by studying Online and Offline.
Education is a continuing and never-ending process. As we promise to deliver the best learning experience to our students, QQEnglish now provides online lessons all over the world. Our students' population has exponential growth as we opened our offline and online markets in Asia, Europe and Latin America especially in Brazil.
I am certain that it's more efficient to learn English both online and offline classes because that's what I did when I was still an English language learner. Through this way, you can learn English little by little and utilize what you have learned in real situations while in Cebu. It's also effective to combine online and offline because you can use the same textbook. We made this method in order to let learners improve their English skills. In QQEnglish, we help, support, and enable our students to keep learning.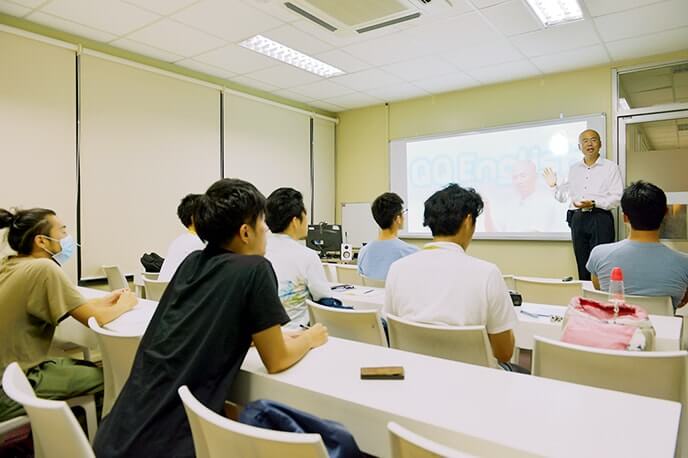 I organize a round-table talk once a month.