Daily English Conversation Course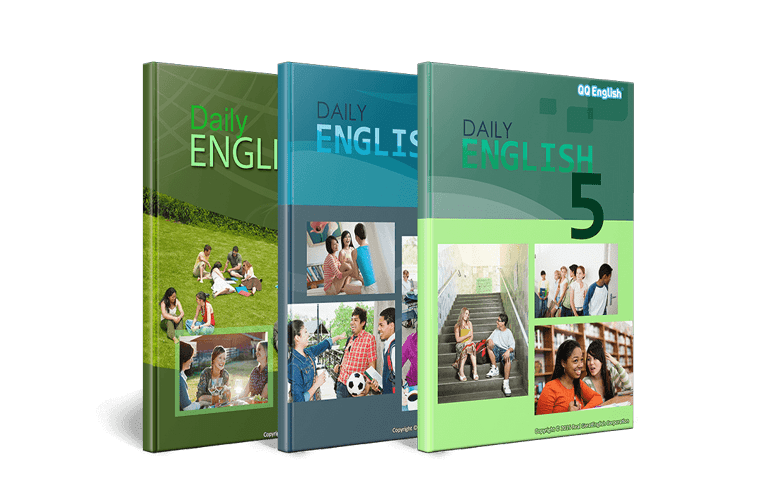 Daily English Course Brief Introduction
Daily English is a beginner-friendly series that presents situational expressions followed by their grammar rules to introduce how the student should construct sentences, and when certain expressions should be applied. The book gives the student chances to practice different sentences as the grammar structure and vocabulary are provided by the book. With the teacher's guidance, students may also have the chance to test other vocabularies for other specific situations using the same grammar rule.
Grammar is one of the most important concepts in communication and is essential to proper understanding of the language. In addition, it's the way in which sentences are structured and how the language is formatted, which helps learners to express any thoughts they would like to share.
If you don't know the rules of grammar, then you will never be able to communicate clearly and effectively in the English language.
This course focus on the grammatical expressions most relevant for day to day life.
Each topic includes sentence structure, fixed English expressions, and common problems in grammar and usage.
By discussing the grammar expressions introduced in this curriculum, student's grammar and spoken English skills are expected to improve.
This course focus on the grammatical expressions most relevant for day to day life.
Daily English Conversation Curriculum Highlights
Daily English Conversation Curriculum Content
The curriculum has 3 levels:   Daily English levels 3 , 4 and 5.
Each module contains 10 lessons.
Daily English Conversation Level 3
Level 3A
A1 – I make my bed.
A2 – Did you take a shower?
A3 – You're a good cook.
A4 – Don't forget to clear the table.
A5 – Who is that man?
A6 – I can't stand it.
A7 – I like swimming.
A8 – I would like you to meet my mom.
A9 – Go to the supermarket.
A10 – It's Windy today.
Level 3B
Level 3C
Level 3D
Level 3E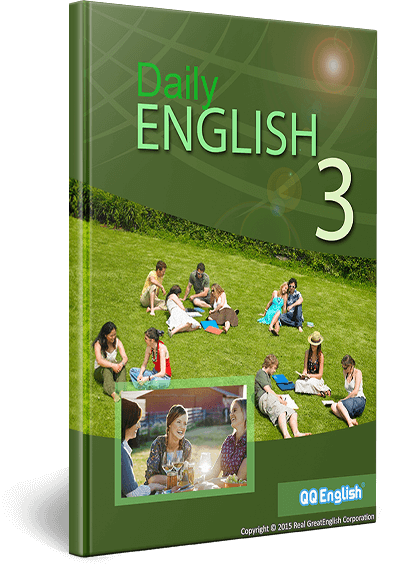 Download Daily English _ Level 3
Daily English Conversation Level 4
Level 4A
A1 – Feel free to use the TV.
A2 – Looks delicious.
A3 – Let me do the dishes.
A4 – He looks like his father.
A5 – Teach me how to play the guitar.
A6 – The TV is too loud.
A7 – Turn down the TV.
A8 – Don't be sad.
A9 – Why don't we eat out?
A10 – Take me to the mall.
Level 4B
Level 4C
Level 4D
Level 4E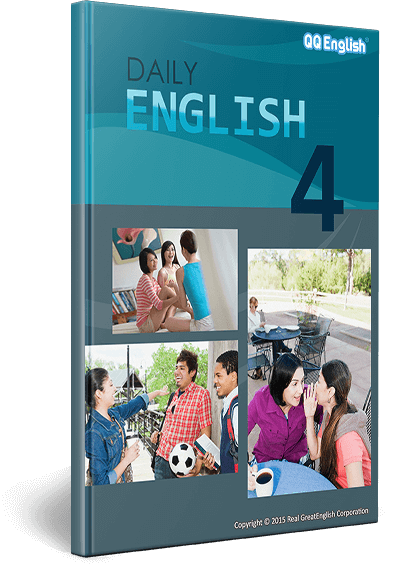 Download Daily English _ Level 4
Daily English Conversation Level 5
Level 5A
A1 – My love of singing developed when I was a child.
A2 – My fear of flying made traveling difficult.
A3 – His reputation for lying is well-known.
A4 – His habit of smoking causes him many problems.
A5 – The main reason for taking this course was to improve my language skills.
A6 – She's friendly to all the people in the neighbourhood.
A7 – I'm scared of watching horror movies.
A8 – My boss is not happy with my performance.
A9 – He is responsible for designing the entire project.
A10 – I'm good at English.
Level 5B
Level 5C
Level 5D
Level 5E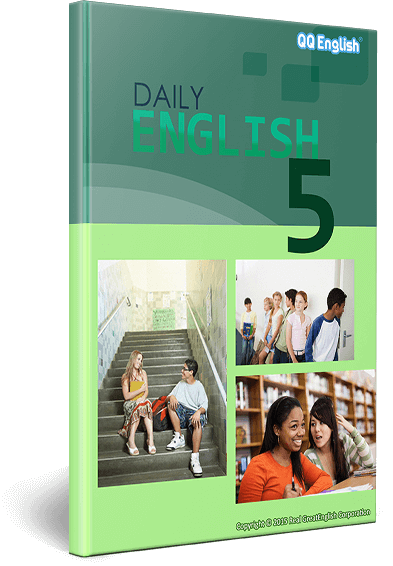 Download Daily English _ Level 5
Daily English Conversation Curriculum Flow
The lesson flow goes like this:
Read the title
Talk about the topic
Describe what can be seen in the pictures
Match the pictures with the given expressions
Read the conversation and have a short discussion about it
Read the Grammar Focus
Construct personal sentences by using the rules introduced in Grammar Focus
Have another conversation practice with the teacher and try to apply the constructed personal sentence.
Corresponding Course Quantity
Each lesson is prepared to be completed in 25 minutes. Students may have two topics in one lesson if one topic proved too easy for him/her.
Each book level contains 5 modules (A-E), and each module contains 10 lessons adding up to 150 lessons in total.