QQEnglish IT Park school is a popular campus for business people. You will surely be satisfied.
QQEnglish IT Park Campus offers you a lively atmosphere of the city and uses English 24 hours a day.
QQ English-IT Park School is located in the center of the special economic zone where foreign-affiliated companies and IT companies gather on Cebu Island. The school building is located on the 7th to 9th floors of the building and has a maximum capacity of 300 students. It is the largest Japanese-owned language school.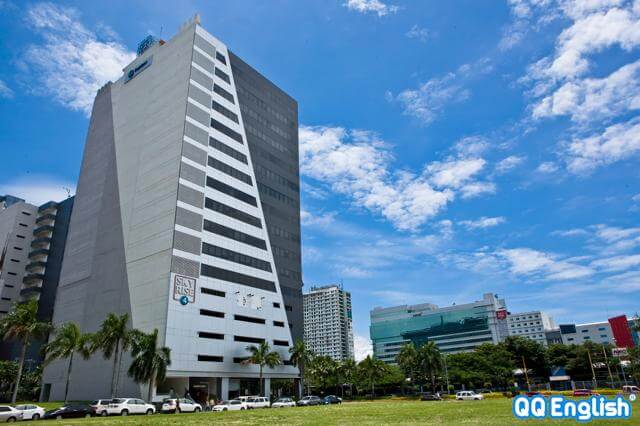 QQEnglish IT Park Lesson area
Private station with PC for one-on-one lessons
Computers have been installed in all private station dedicated to one-on-one lessons. While browsing the teaching materials on the monitor, it is possible to hold lessons using the Internet. We will develop intensive lessons without worrying about other people. Currently, an acrylic plate is installed in the private room as a countermeasure against the infection of the new coronavirus.
QQCafe where international students and teachers can have a break and chat
"The QQCafe sells three meals, water, juices and snacks every day.
At QQEnglish, both teachers and students eat at this QQCafe, so they can communicate in English during breaks."
Serving delicious multinational dishes with 3 meals daily
Meals quality while studying abroad is crucial. For those who apply for school meals, we offer three meals a day, breakfast, lunch, and dinner, as well as international cooking styles such as Japanese, Korean and Chinese. Students can also taste Filipino dishes as prepared every meal for teachers.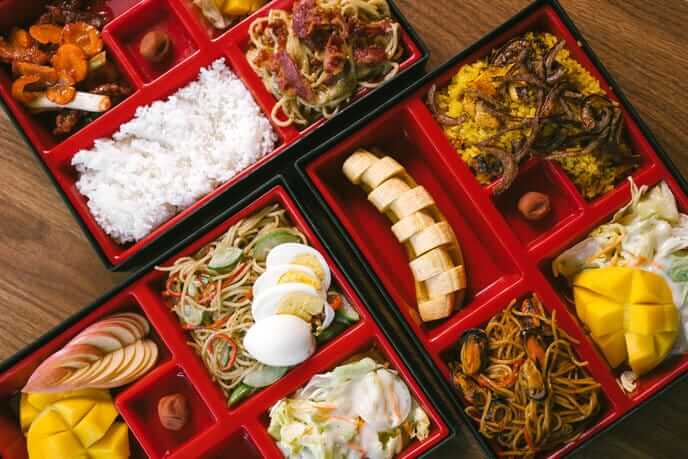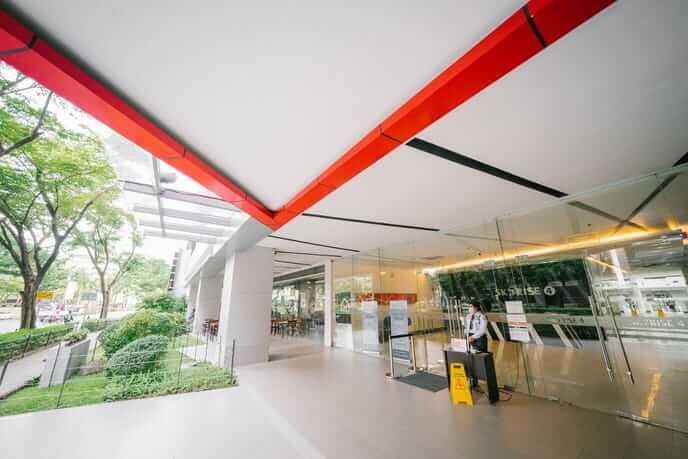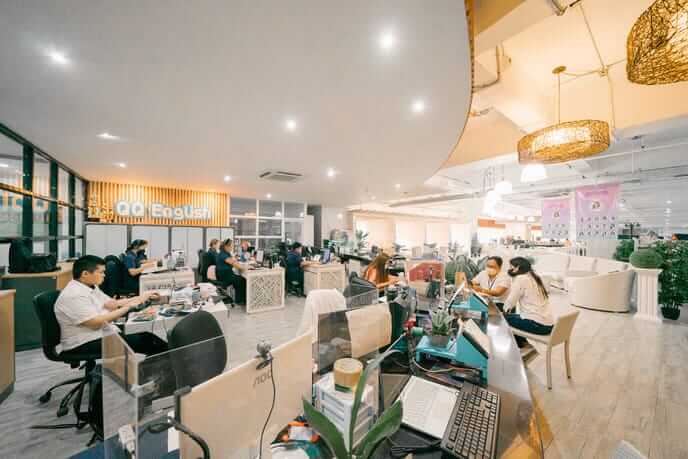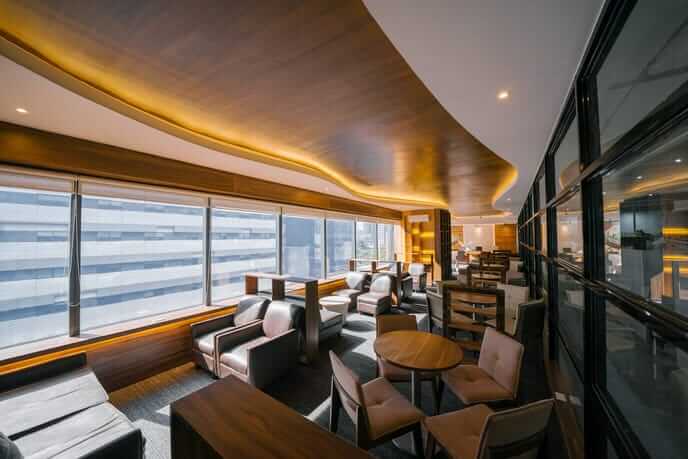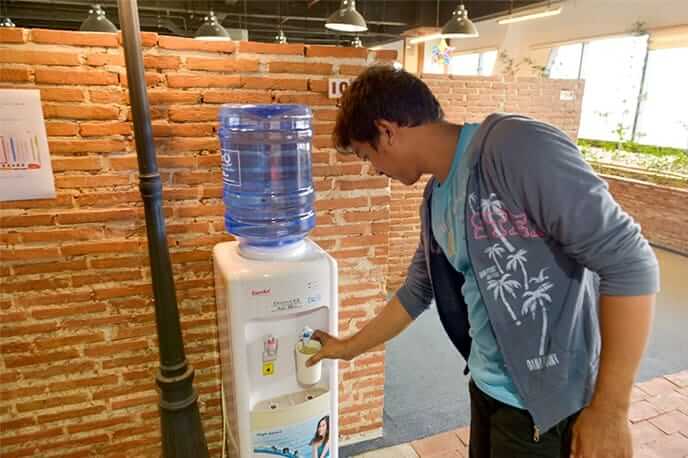 You can find out the exact cost of studying abroad in one minute.