IT Park campus

Nearby Buildings and Establishments
Popular for business people also. You will surely be satisfied.
You can feel the lively atmosphere of the city and use English for 24 hours.
QQEnglish is located in I.T Park, which is known as the center of Cebu island.
IT Park is a special economic zone developed by the Ayala Group, a giant conglomerate with a history of more than 180 years in the Philippines. Originally, this piece of land was an airport that was redeveloped to what it is today. A place for office buildings, shopping malls, condominiums, etc., it aims to create the most modern city on Cebu Island.
International students can also enjoy a study abroad life within the IT Park.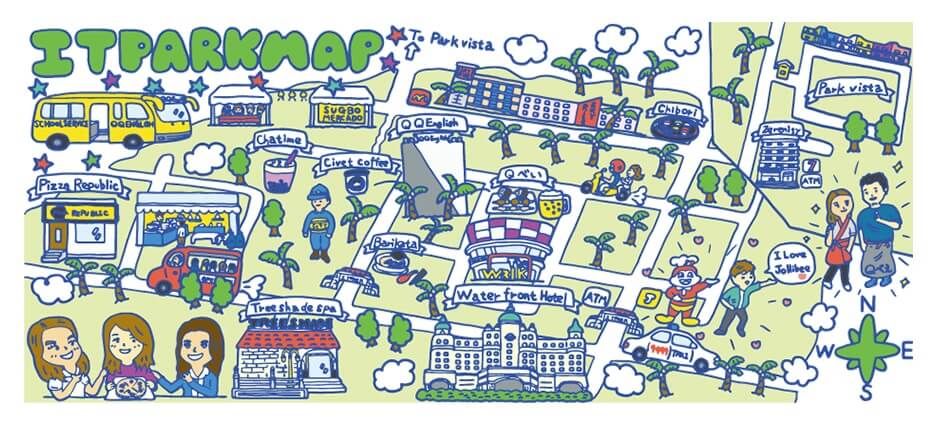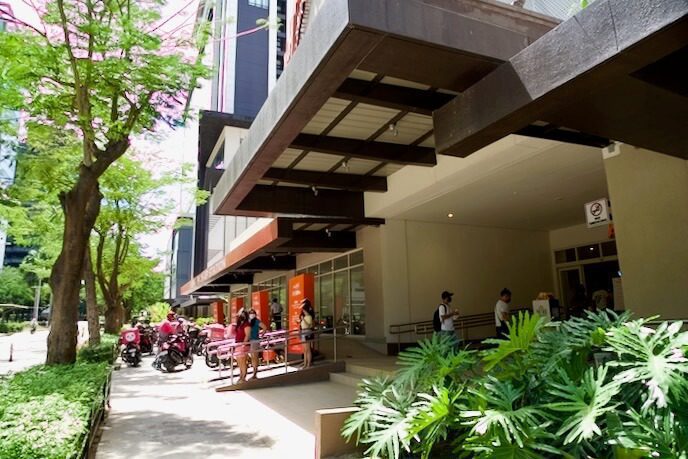 It is a new shopping mall "Ayala Malls Central Bloc" that opened in December 2019.
It has all the stores you need for your daily life, including a grocery store, restaurants, cafes, fashion stores, consumer electronics retailers, a food court, an arcade, and even a movie theater.
There is also a Japanese restaurant and a Daiso shop. The products are the same as Daiso in Japan, and it is sold at a uniform price of 88 pesos on Cebu Island.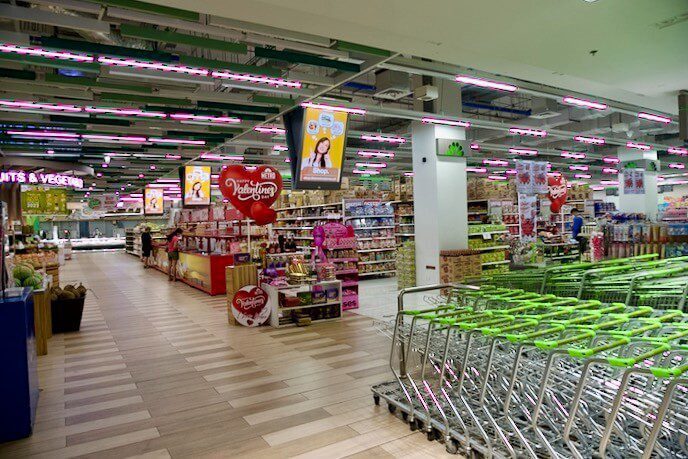 There is a grocery store on the first basement floor of the mall. You can buy not only fresh food, but also detergents, daily necessities, souvenirs, and other items necessary for daily life.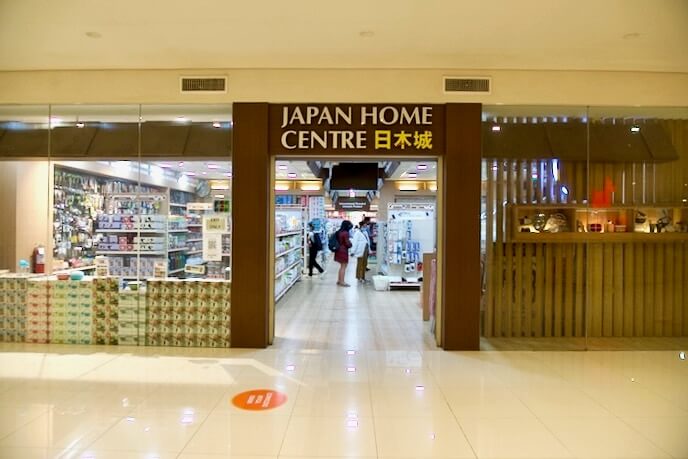 It is a shop that sells items from 100-yen shops in Japan and American miscellaneous goods at a uniform price of 88 pesos.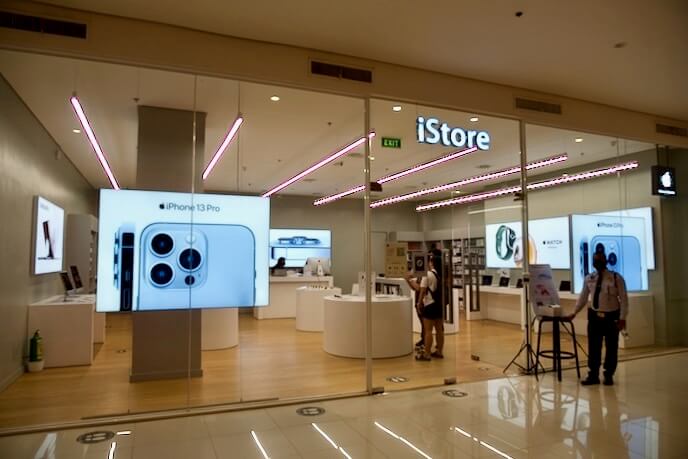 They are authorized Apple retailers, so if you want to buy an Apple product while studying abroad, you can buy a genuine product.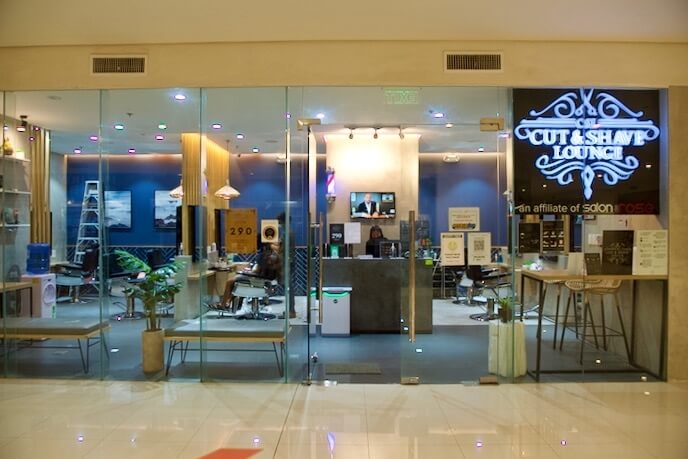 A haircut shop exclusively for men. There are barber shops inside the mall. This is a luxury hair-cut shop its price is around 5$ for a haircut.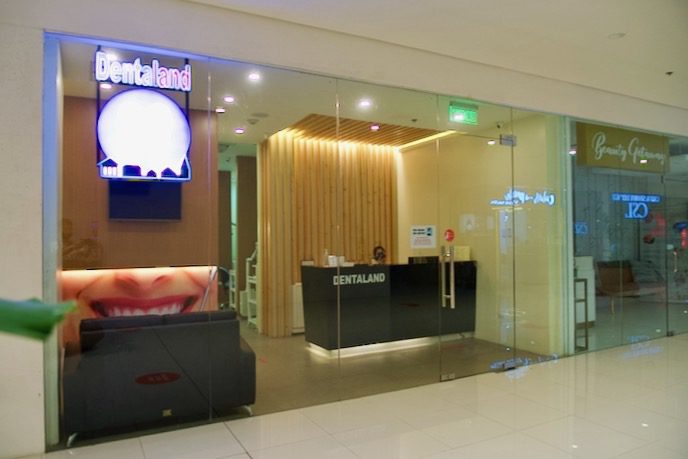 It is a dental clinic. It is a beautiful facility that is comparable to other dental clinics, and if you have a tooth problem, you can get a medical examination immediately.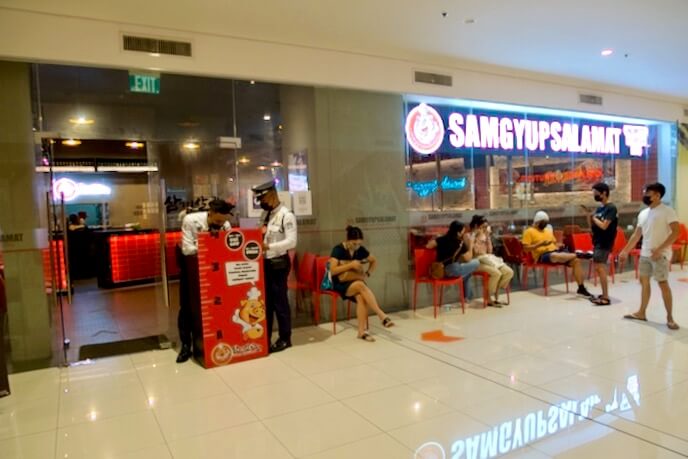 The most popular restaurant in the mall right now is the all-you-can-eat Korean Samgyeopsal restaurant.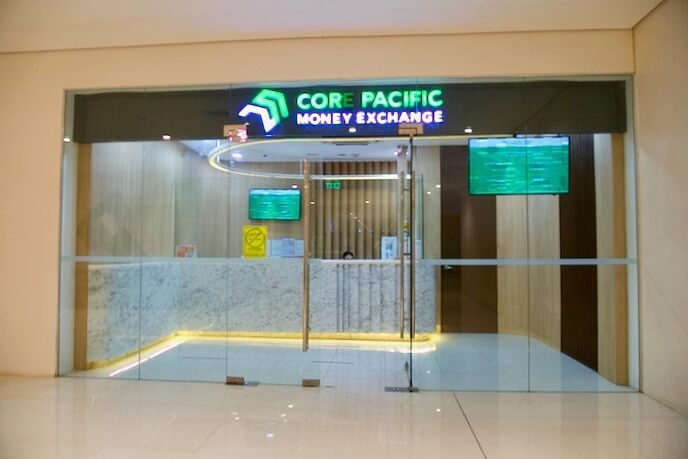 CORE PACIFIC MONEY EXCHANGE
It is a money changer. There are 3 stores in the mall. All you have to do is show your curency and ID to exchange in pesos.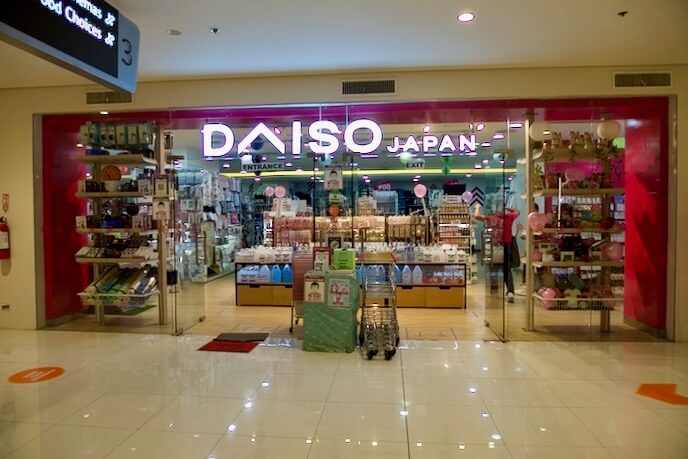 It is a Daiso shop. The product is the same as Daiso in Japan, and it is sold at a uniform price of 88 pesos on Cebu Island.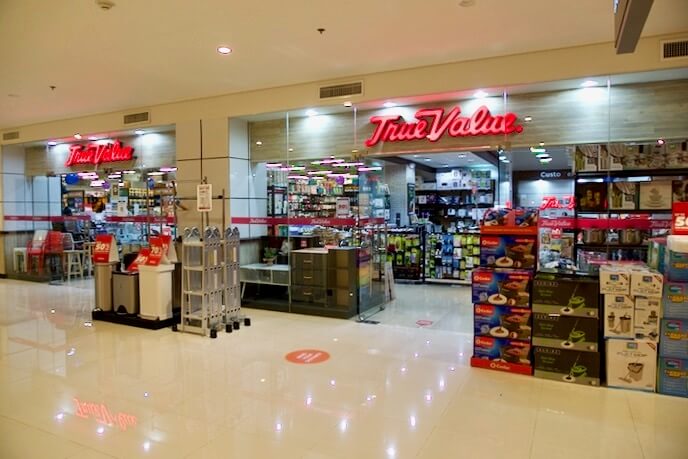 It is a household store. The products are almost same as in Japan, with half of the products imported from overseas and half of the products made in the Philippines. You can get things that are not available at supermarkets and Daiso.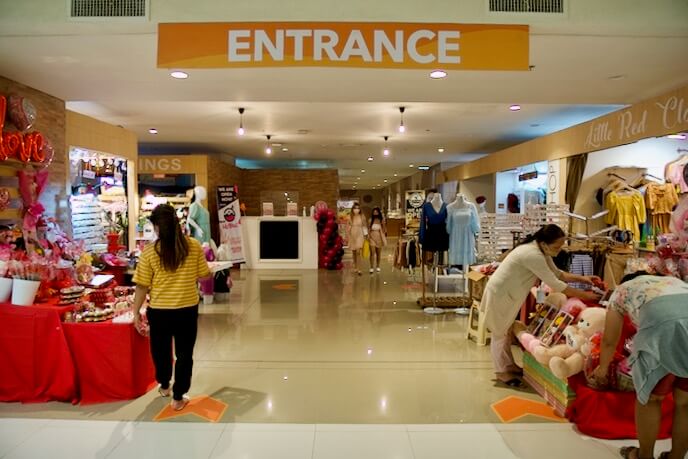 Each shop is small, but it's an interesting place just to look at.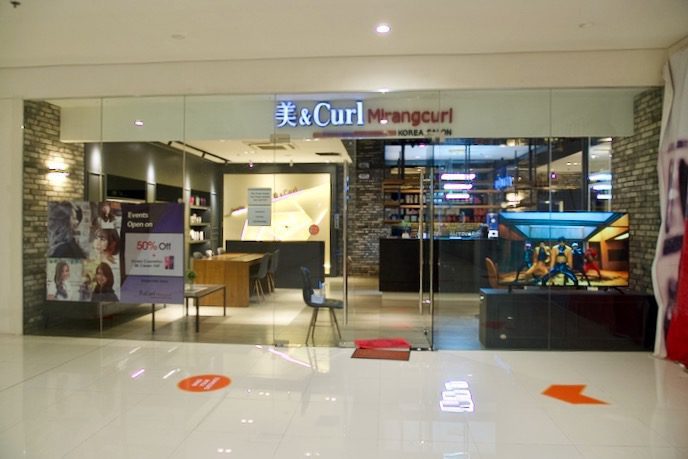 A beauty salon for women. Hair dying and curling are also possible, and the price starts from around 5$ for cuts only.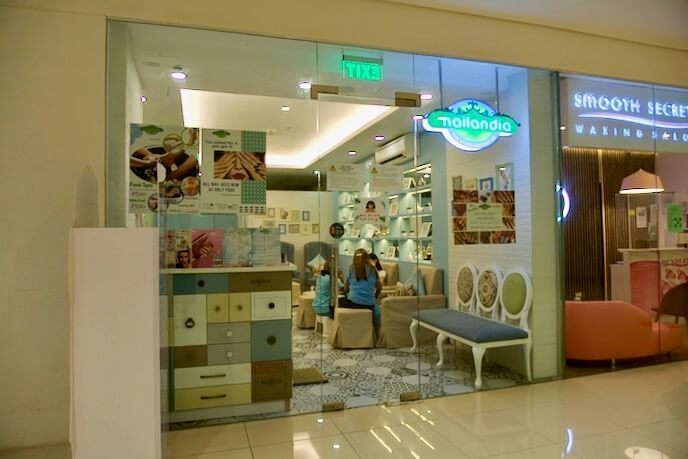 It is a nail shop. There are many in Cebu and there are a lot of stores in the mall. Some people like to enjoy nail art while studying abroad.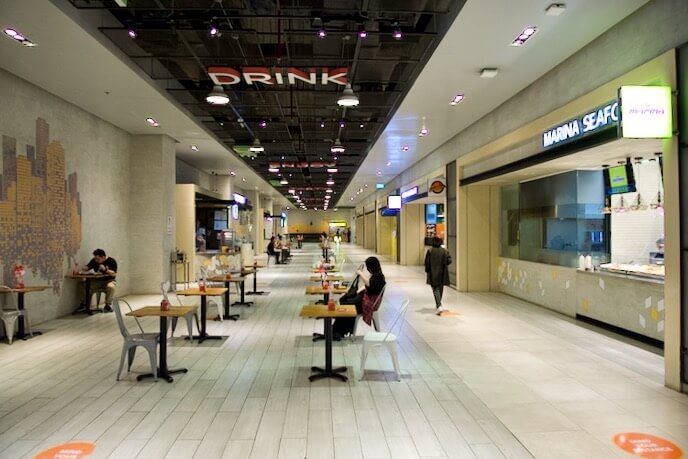 There is a food court on the 4th floor. There are more than 10 stores, including Filipino cuisine, as well as stores that make Chinese and fresh juices on the spot.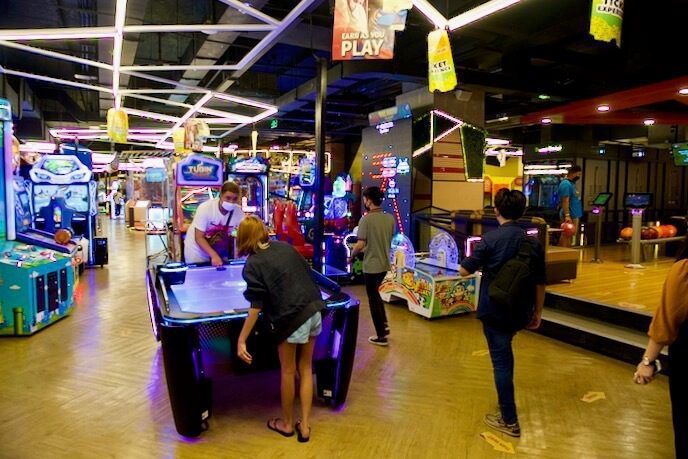 Although it is for children, there is also a game center. You can enjoy bowling on Japanese game consoles and short lanes.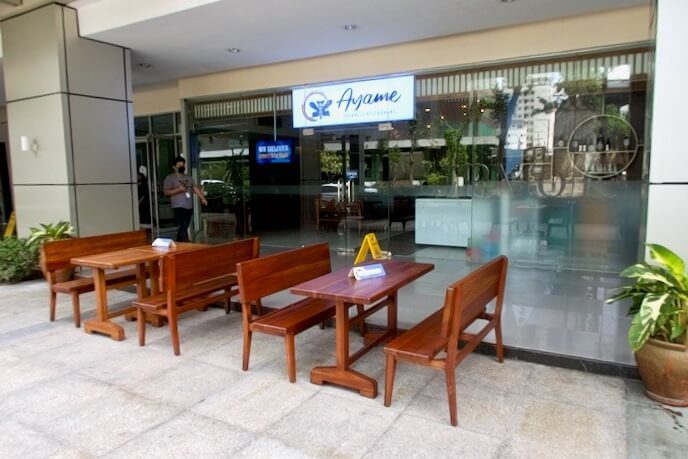 A new Japanese restaurant that opened at the end of 2021 across from Avida Reala. There is also a wide selection of rice bowls such as curry and katsudon, sashimi…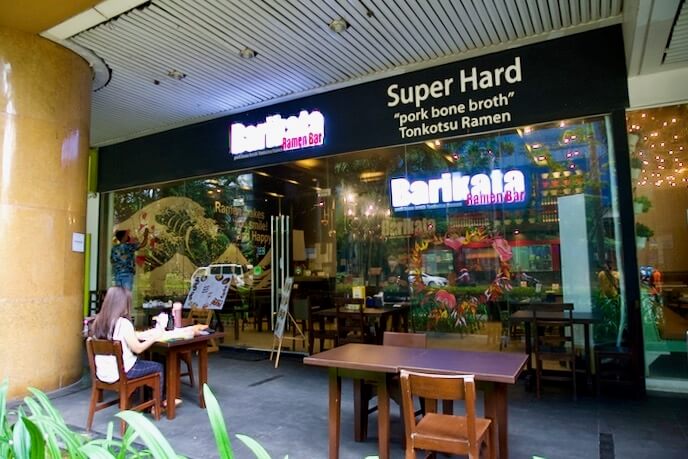 It is a tonkotsu ramen restaurant. Recently, it's been serving a set menu and lunch boxes for taking away.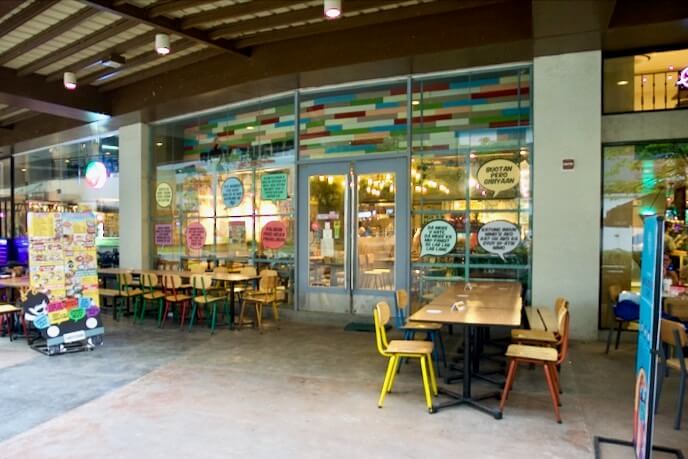 It is a Filipino restaurant with a variety of food on its menu. Outside terrace seats are also popular at night.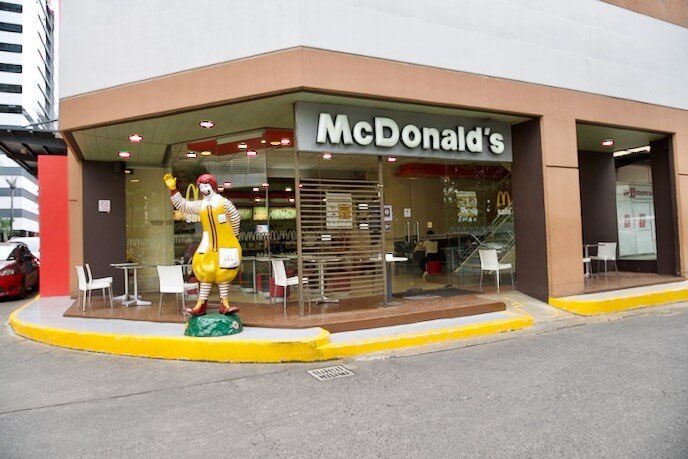 There are two McDonald's, they are open 24 hours a day. You can have a burger and french fries. There are also some items only sold in the Philippines.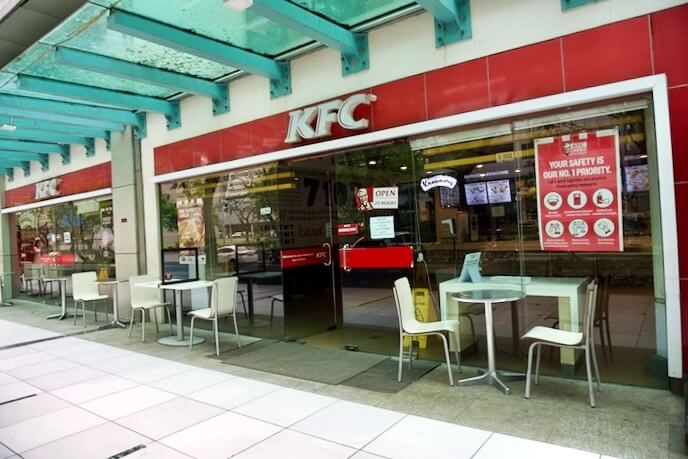 If you are a fan of fried chicken, go to Kentucky Fried Chicken. There is also spicy fried chicken on the menu in the Philippines.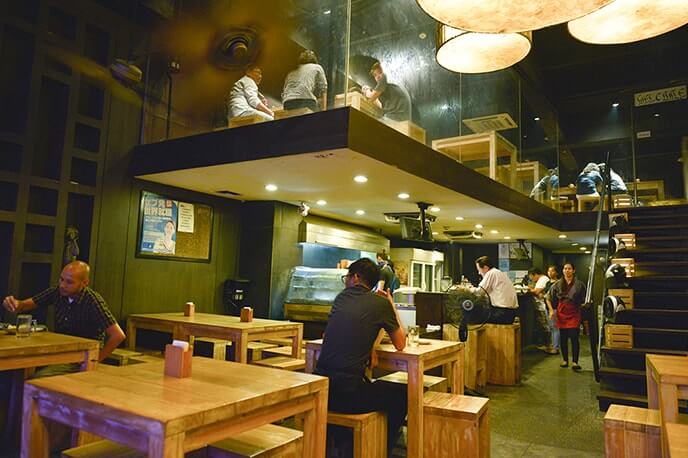 Cafe' ots8 is a Cafeteria that serves a variety of Filipino cuisine with a mix of Japanese dishes like Qbay steak, yakisoba, and ramen. They also served BBQ and Beer. Located on the Ground floor of Skyrise 4 Building.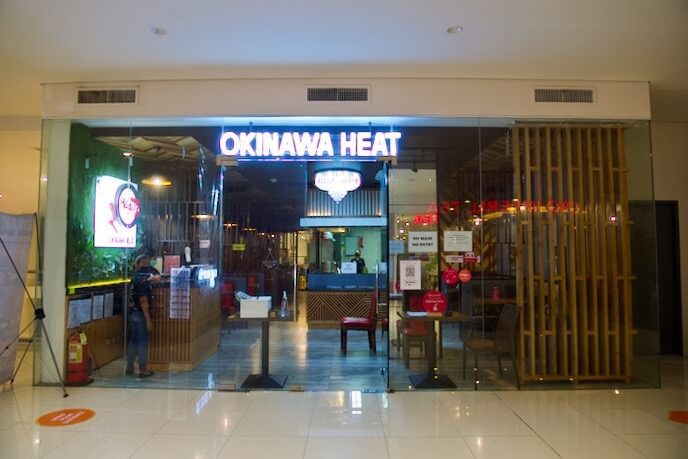 A Japanese restaurant in the mall. It serves steak, tonkotsu ramen, and curry is popular too.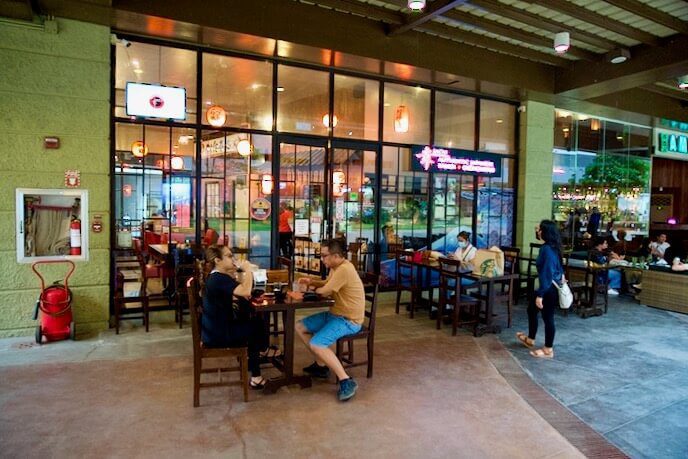 Takoyaki and Okonomiyaki are also popular Japanese restaurants with Pork bone ramen is the signature dish.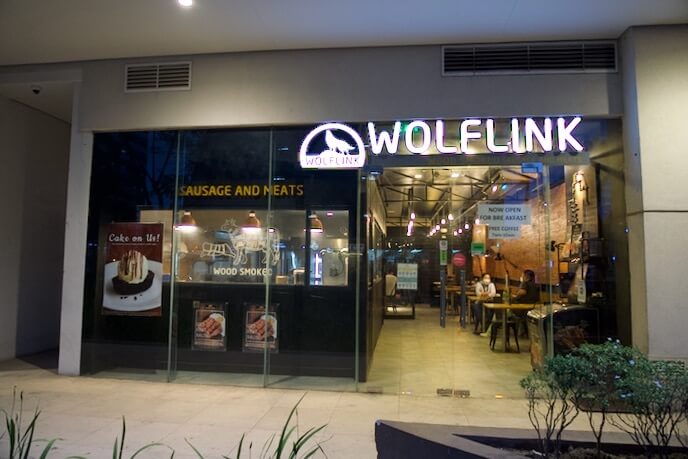 This is a sausage restaurant. There is also spaghetti using Japanese beef on the menu. Sausages are also frozen to sell.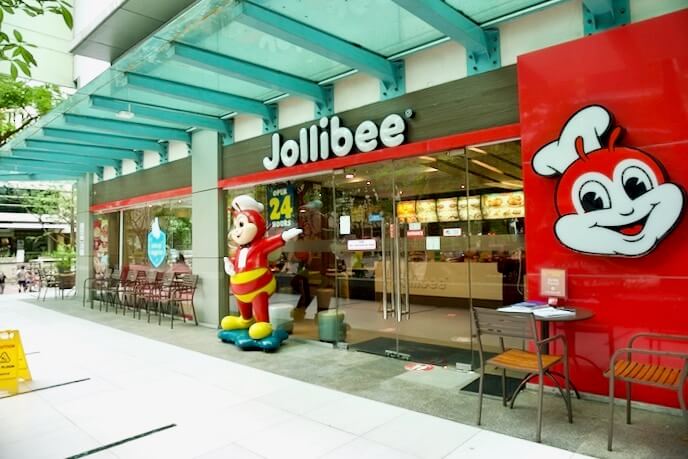 The most popular fast food for Filipinos. The signature dish is sweet spaghetti with fried chicken and banana ketchup.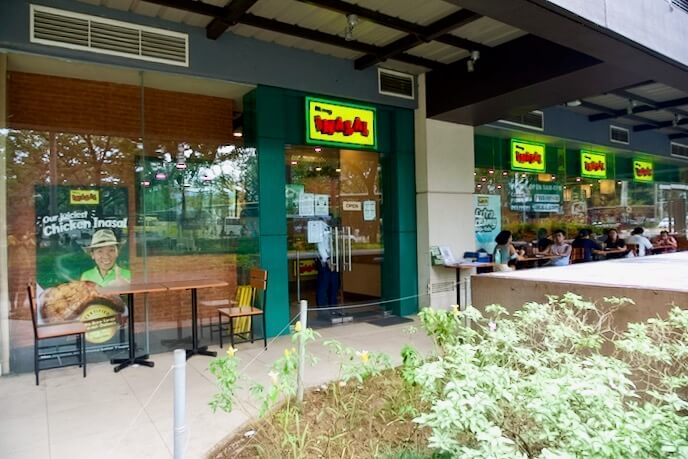 BBQ fast-food restaurant. The most popular is chicken BBQ, noodle dishes, and Filipino desserts.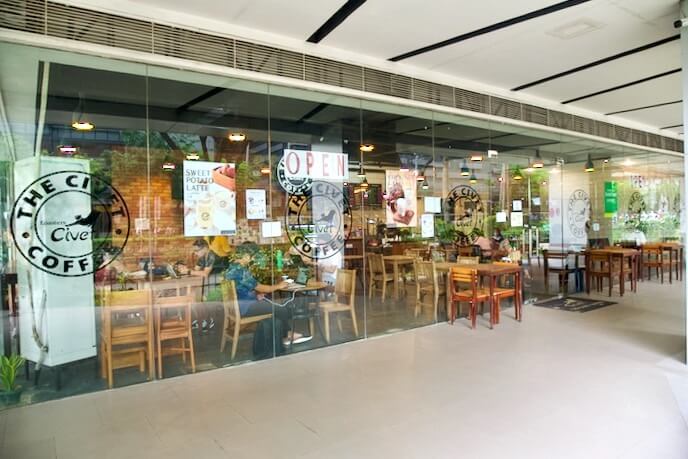 A cafe shop on the first floor of the school. Although the price is high, you can also enjoy civet coffee, which is said to be the best taste in the world.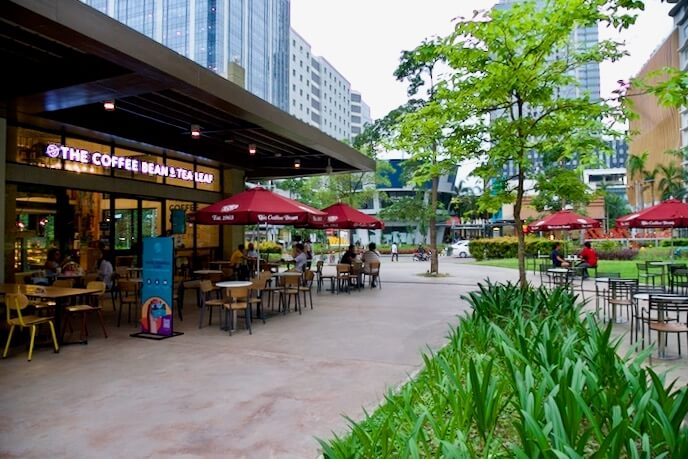 Coffee Bean is familiar to many people. There are 5 shops in IT Park. The seats are comfortable, so it's easy to study and work.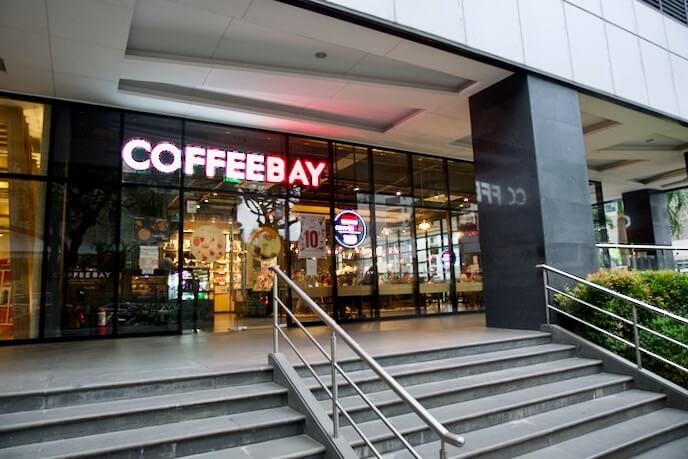 It is a cafe on the first floor of the building next to the school building. You can go from the school building without getting wet even on rainy days. We recommended its sandwiches.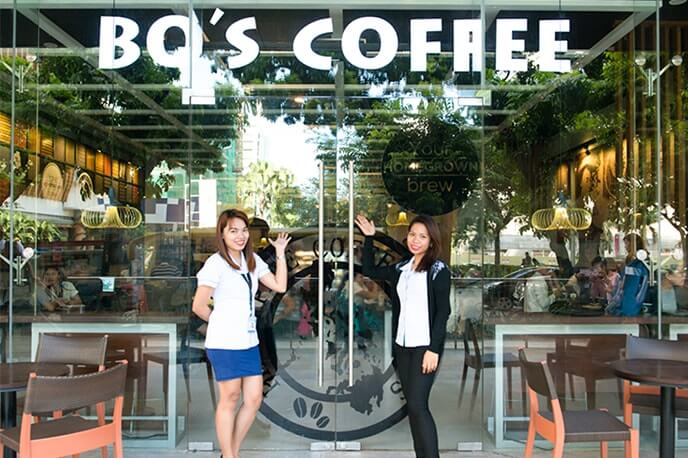 There are so many branches in Cebu. Aside from coffee, cookies and bread are famous.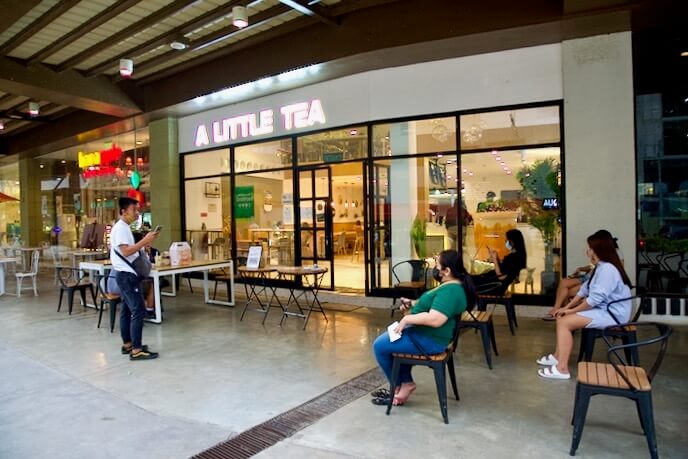 It is a milk tea shop that has become a big boom in Japan. There are several shops like this in the IT Park besides this one.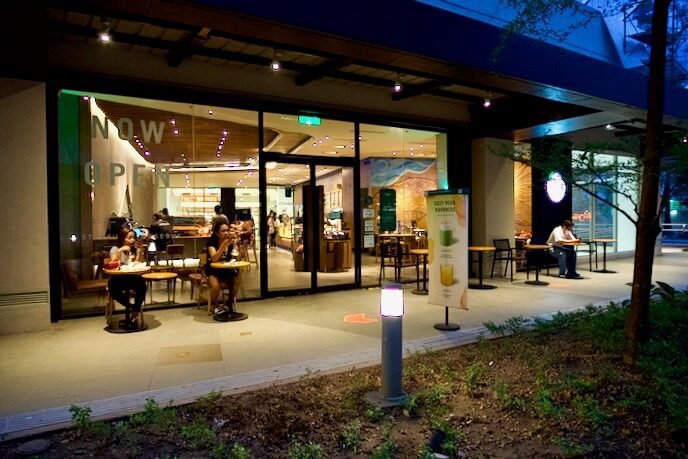 Starbucks has 3 stores in I.T Park. The store in the shopping mall is a high-end brand Starbucks Reserve with a special menu.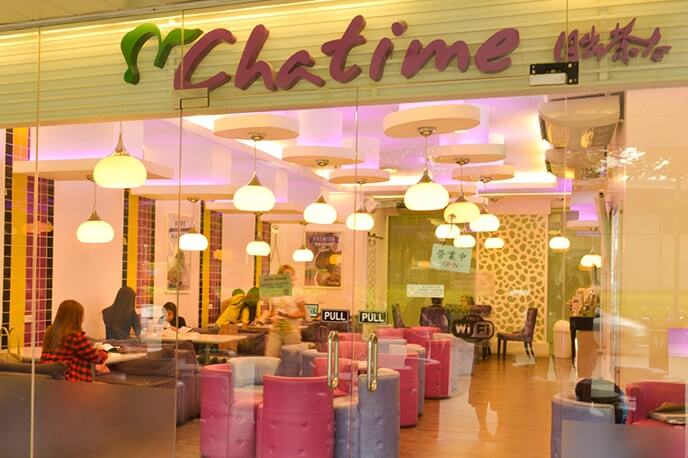 This is a café focusing on tea. You can choose from a variety of drinks. Tapioca milk tea is the most famous drink.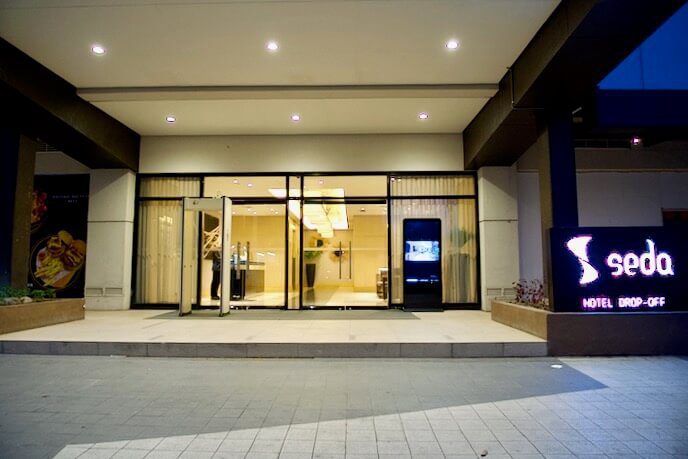 This is the only hotel in the IT Park and has rooms on the upper floors of the shopping mall. It is a 1-minute walk from the school.
Although it is a small hotel, the rooms are clean. It is a 5-minute walk from the IT Park school.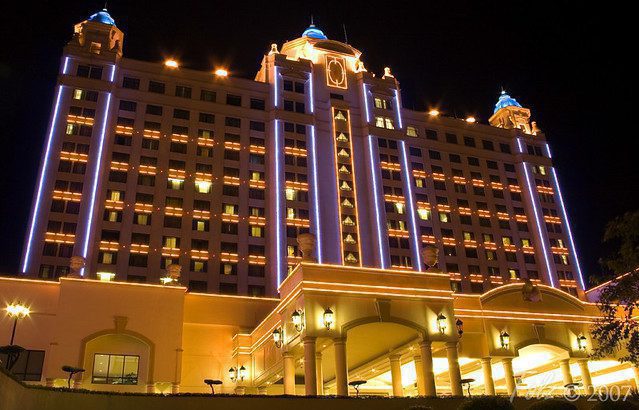 Waterfront Cebu City
Hotel & Casino
It looks like a royal palace. The hotel is located across from IT Park and is one of the largest hotels on Cebu Island. There are also gyms, pools, restaurants and bars.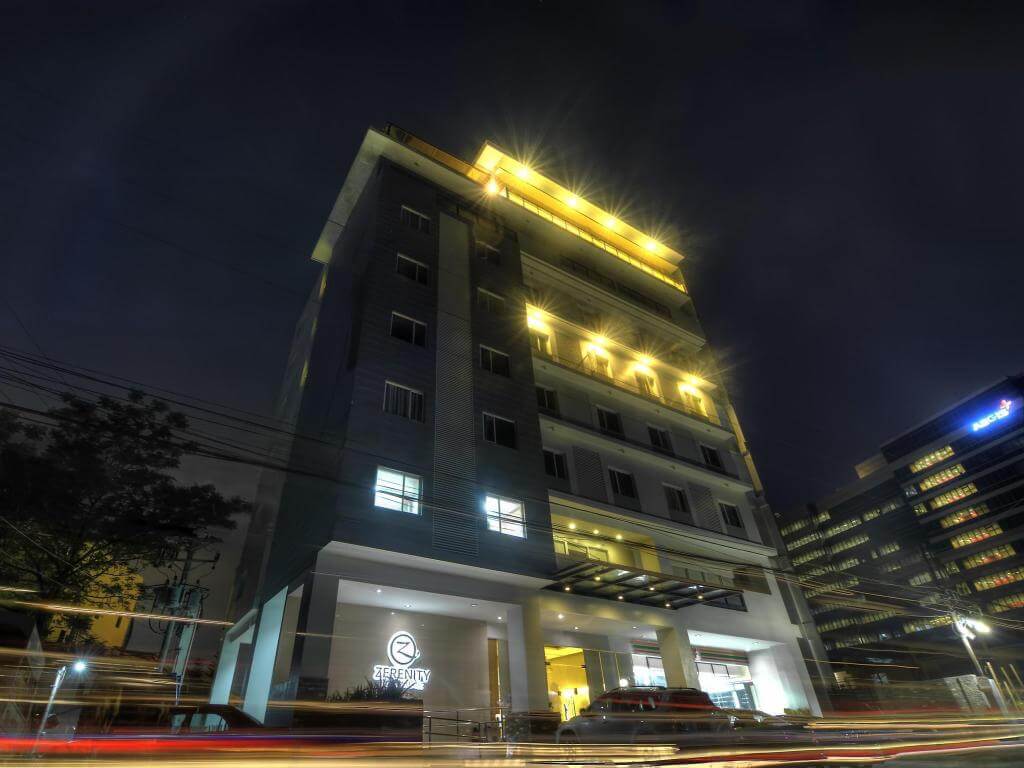 Around Zerenty hotel is crowded with people working at IT Park 24 hours a day. There is a 24-hour 7-Eleven on the 1st floor of the hotel.
Sugbo Mercado is a street food market concept. There are more than 50 restaurants where you can enjoy Filipino, Japanese, Korean, Thai, Vietnamese food, desserts and beer.
A popular bar for cocktails. There are seats in the restaurant, but many people drink outside. There will also be a live band at night.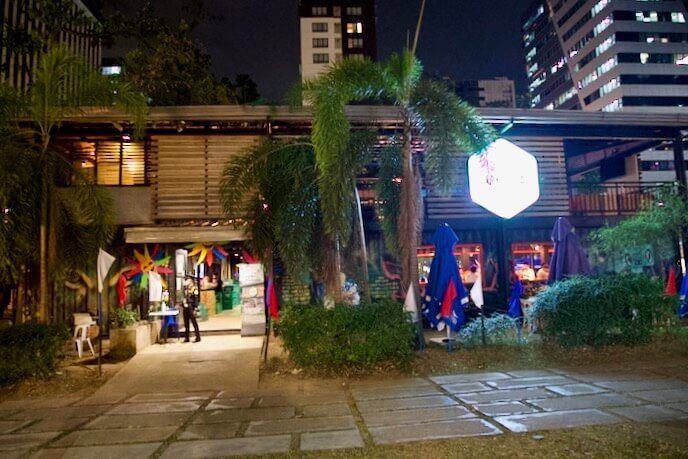 A bar-restaurant located a 1-minute walk from the school. Open 24 hours a day, there is a live band every night, and you can play billiards on the second floor.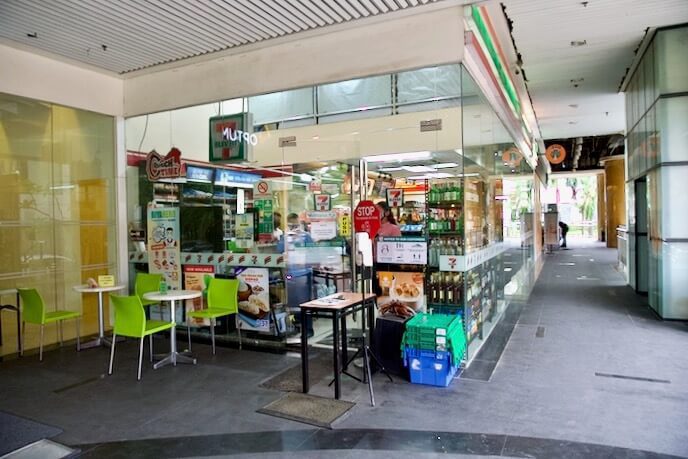 A popular bar for cocktails. There are seats in the restaurant, but many people drink outside. There will also be a live band at night.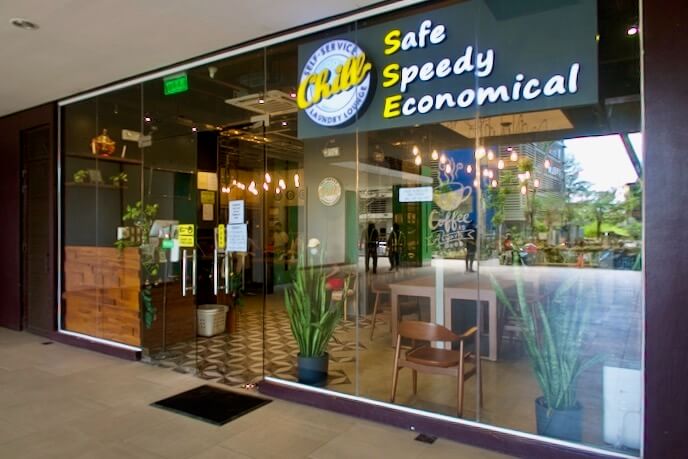 Avida Riala is a flat-rate laundry service for up to 7kg on the 1st floor. You can try its service easily.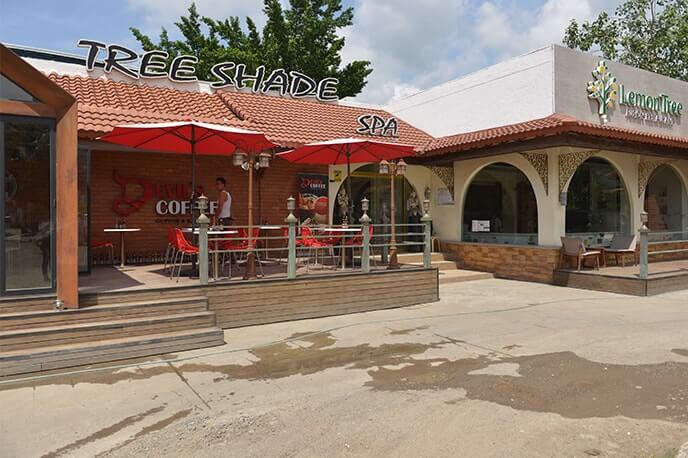 Well-trained and reliable therapists provide services to guests and are reasonably priced. QQE students are eligible for discounts.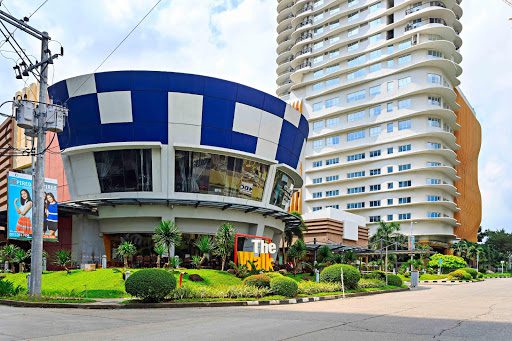 The Walk is a 2-minute walk away from the ITPark Campus. It has several restaurants, pharmacies, currency exchange and is home to the largest karaoke location within IT Park called Music One Family KTV.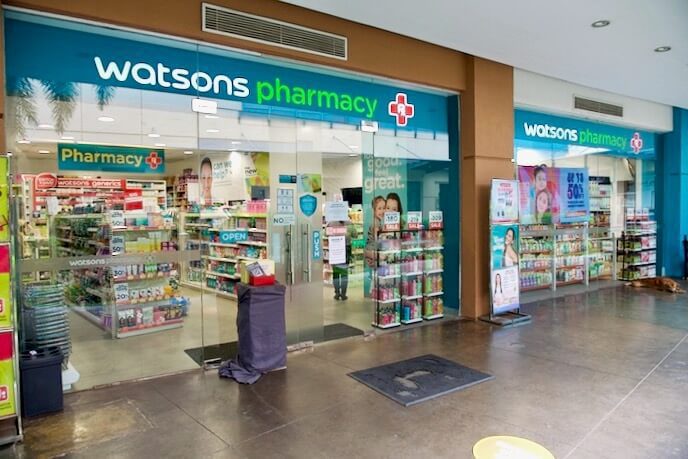 It is a drug store. Including other brands, there are more than 10 stores in the IT Park, including in the mall. It sell soaps, cosmetics, and simple foods in addition to pharmaceutical products.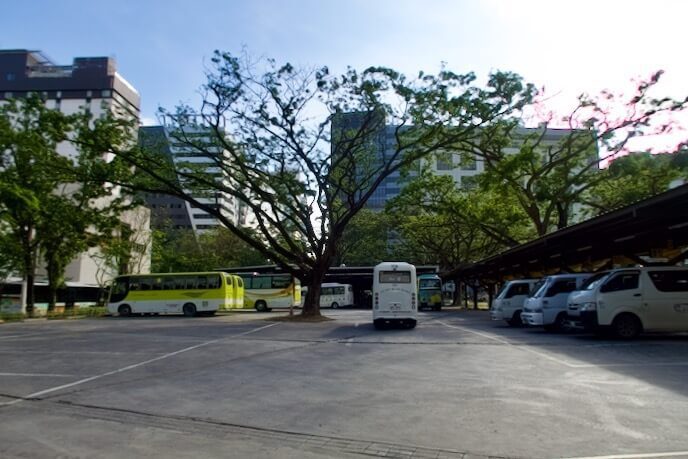 There is a bus terminal next to the shopping mall. We recommend a taxi, but you can also take a bus to Mactan Island and neighboring cities.
This is a famous massage chain in Cebu. You can choose several kinds of massage such as dry massage and aroma.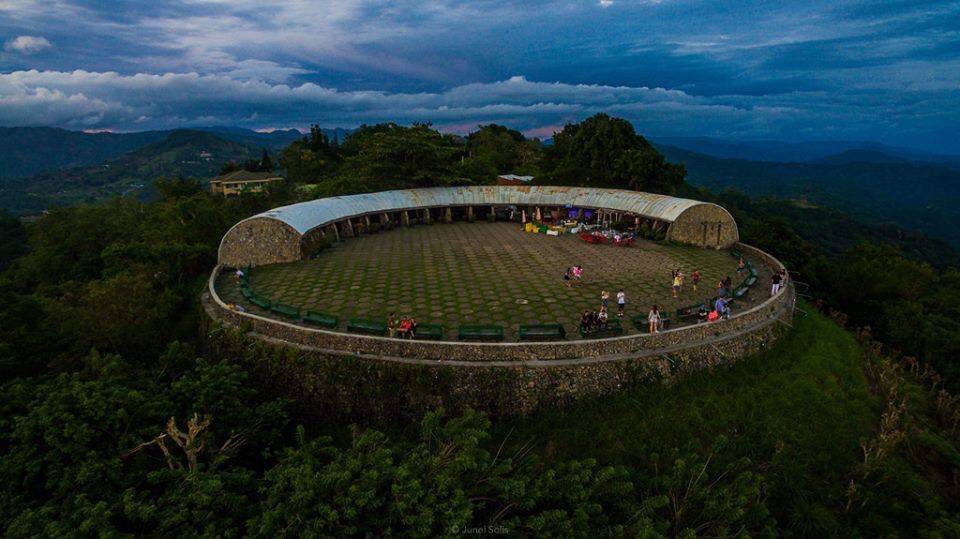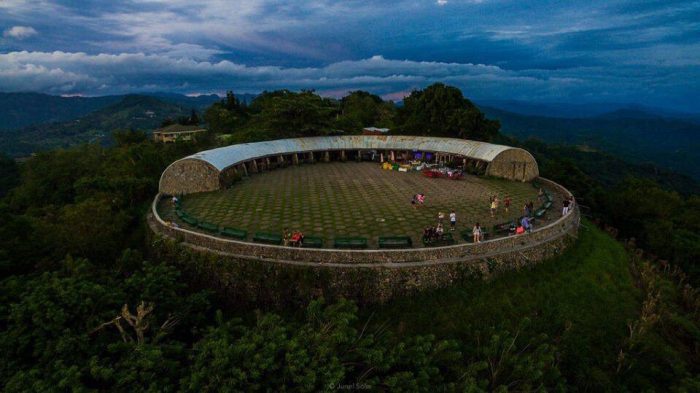 This is around 30 minutes from IT Park campus by taxi. You can have dinner while seeing beautiful Cebu City at night.
Time reference from IT Park to other places
Hospital: 20-30 mins
Ayala Mall: 10-15 mins
SM Cebu City: 15-20 mins
Mactan airport: 40 mins – 1 hr
Beach area: 1 hr – 1,5 hrs