This campus is located along the beach area. You can focus on learning English away from real life.
White based and clean room
At Seafront campus, you can choose single, twin, quad, or hex rooms depending on your budget.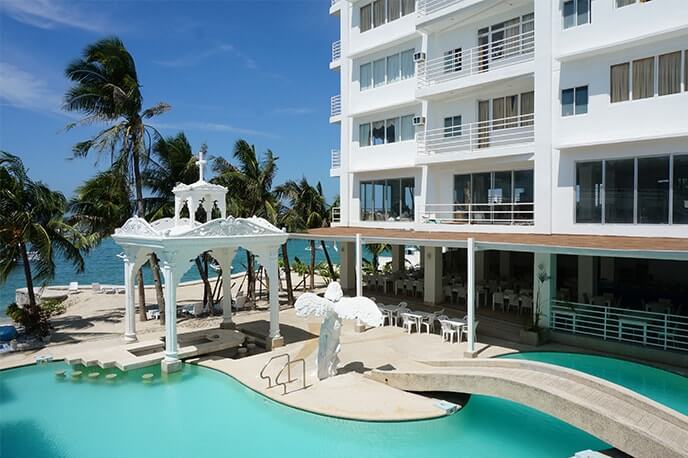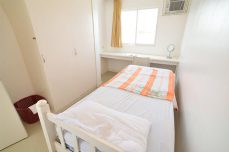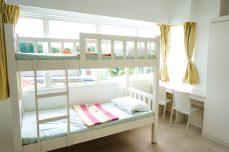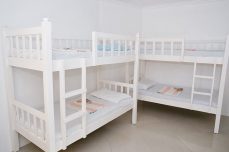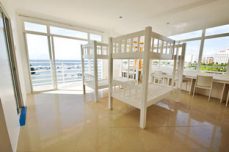 Deluxe room and executive room
The rooms are maintained at suite rooms' quality.
Since those rooms are sea view and maintained with hotel type beds, you can stay comfortably and focus on learning English.
It can be single use or for your family, whatever suits you.
Each room has a shower, restroom, air conditioner, and security box. (There is a bathtub in executive rooms)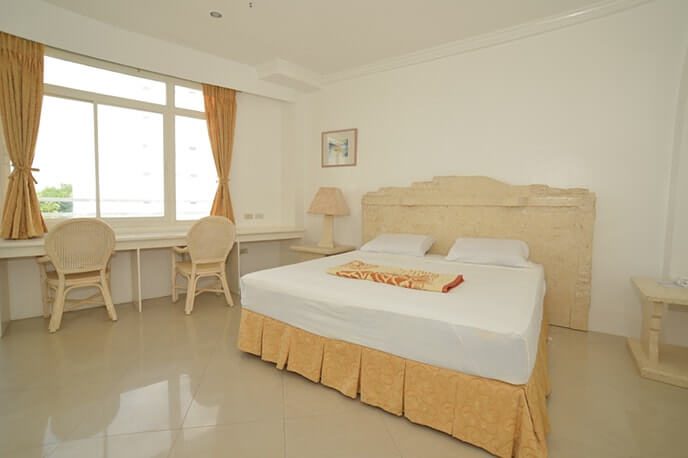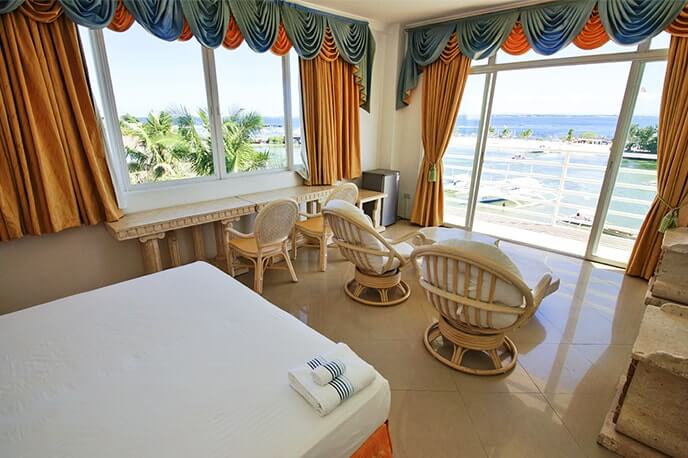 In order for kids to drink safely, we prepare purified water for drinking water. The feature of the system is that we kill bacteria first to fit international.
Key for each student
Shower and restroom
Single room, twin room, quad room and hex room …
common restroom and shower are installed in each  quad and hex room
common restroom and shower are installed in each floor
Kitchen facilities
Safety deposit box
Refrigerator
Hairdryer (available for rent ※1)
Amenity (soap, toilet paper (one time only), towel, toothbrush, shampoo)
Laundry space (there is a laundry area)
Laundry soap
Clothes hanger (5 each student)
TV, radio, and telephone, WiFi ※2
Deluxe room & executive room
Key for each student
Restroom
Bathroom (shower, bathtub only for the deluxe and executive room)
Kitchen facilities
Safety deposit box
Refrigerator
Hairdryer (available for rent ※1)
Amenity (soap, toilet paper (one time only), towel, toothbrush, shampoo)
Laundry space (there is a laundry area)
Laundry soap
Clothes hanger (5 for each student)
TV, radio, and telephone
WiFi ※2
Non-coverage area— laundry area, lesson booth"
※1 Local hairdryer–200pesos/1week, Ion hairdryer–500pesos/1week (required security deposit)
※2 Wifi area— café, study-room, dormitories, reception area