QQEnglish IT Park Campus is a popular campus for business people. You will surely be satisfied.
QQEnglish IT Park Campus offers you a lively atmosphere of the city and use English 24 hours a day.
QQEnglish IT Park campus is just the place to be if you like to feel the vibe of the city life. There are a lot of international and IT companies in IT Park. QQEnglish IT Park campus is located in this special economic zone. Moreover, our campus is from the 7th floor to the 10th floor and the maximum capacity is 500 students, which is one of the biggest Japanese operated schools.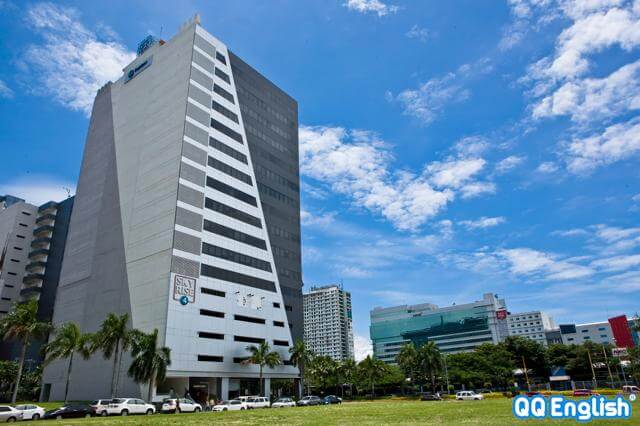 QQEnglish IT Park Lesson area
Lesson area inspired by middle Europe
QQEnglish IT Parl Campus 10th floor is inspired by cafeterias from middle Europe.  Evidently, brain studies revealed that it's more efficient to be in a lot of noise, so in these surroundings, you can focus on improving your English.
Group class rooms and one on one rooms with a PC.
There are 108 rooms and each room has a PC, so the internet can be used in your class. Moreover, you can also focus on your lesson not distracted by other voices on the 7th floor. For instance, there are 13 group class rooms and you can learn with students at the same level.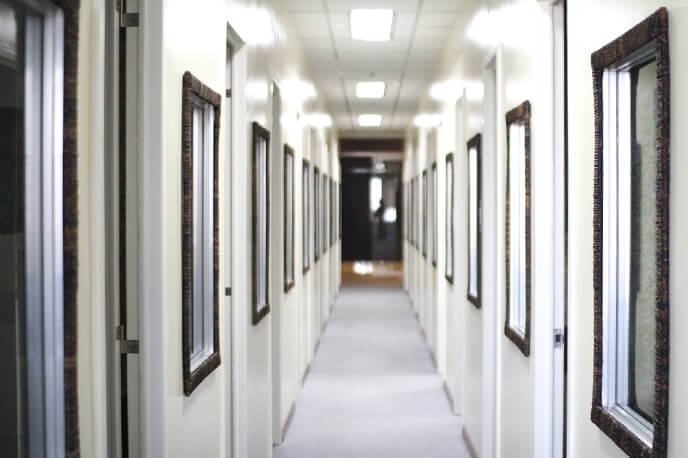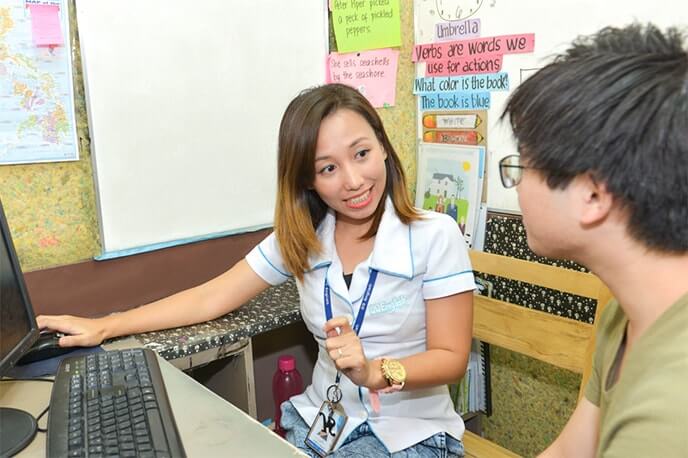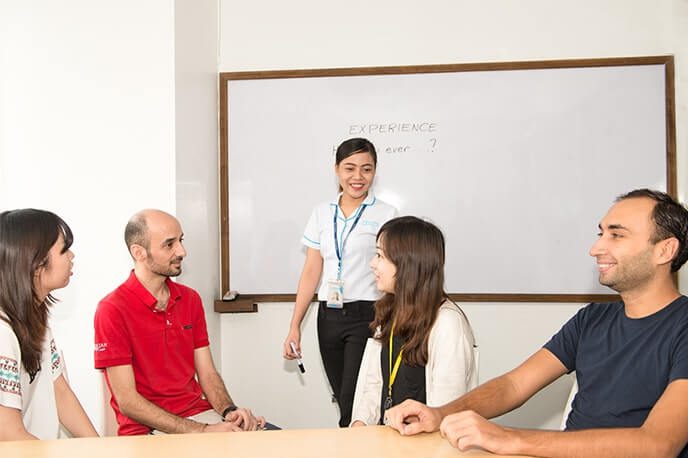 Study-room with a free desktop PC
You can do self-study everywhere at QQEnglish IT Park campus such as the cafeteria and lounge from 7 a.m. to 24 p.m. However, if you want to focus more or use a PC, a study-room is also always available.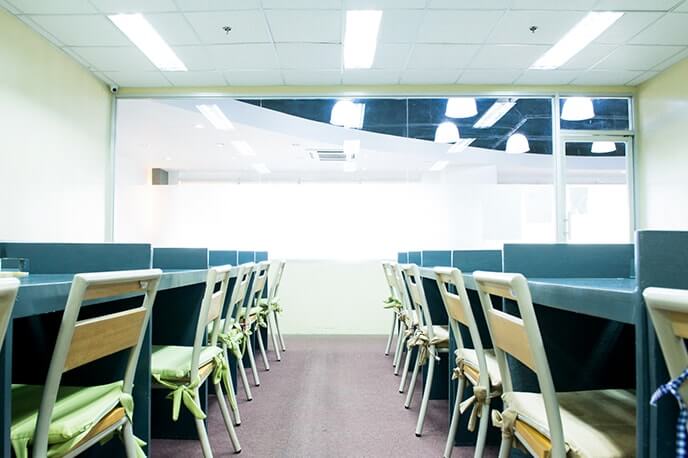 QQEnglish IT Park Campus Cafeteria
QQEnglish IT Park Campus is a place to make friends. Here, you can exchange culture with other students and teachers in the café area.
Besides, we also provide three meals and sell juice and snacks at QQ Cafe. Teachers also have meals here so you can use English in your free time as well.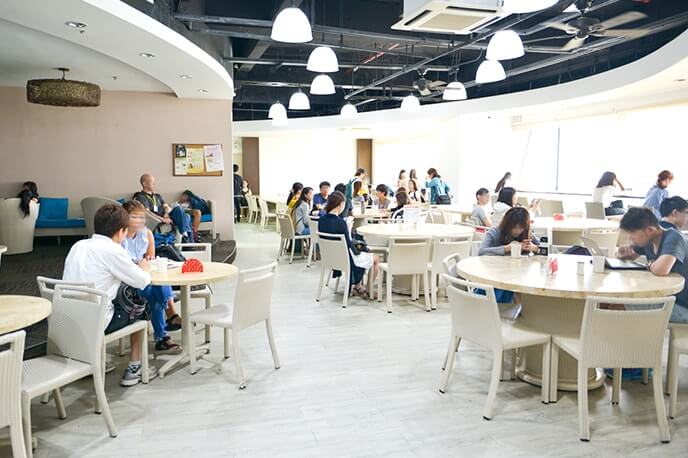 You can eat freshly baked bread at the café booth on the 10th floor.
There is a variety of bread baked in an oven and you can also order pizza and hotdogs.
At QQEnglish IT Park Campus, we provide a variety of international cuisine for three meals.
Meals during hard-study are very important indeed. Thus, Qbay Japanese restaurant, located on the 1st floor, cooks three meals. Additionally, the styles include Japanese, Korean, Arabian, Chinese, Russian and other international cuisine in order to meet various demand. You can also choose Filipino cuisine from the teachers' area.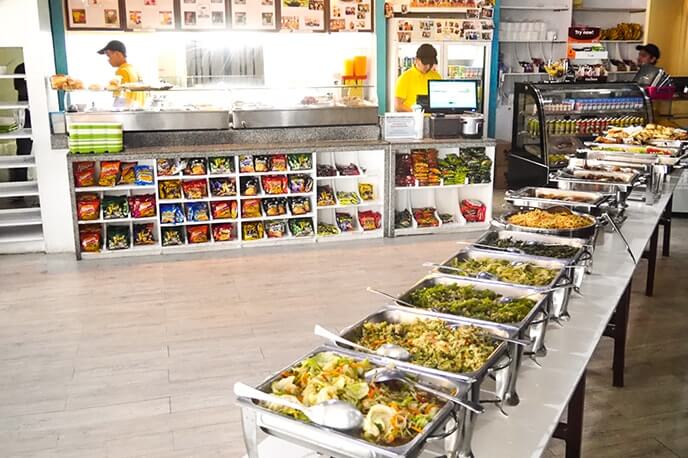 Other Facilities at QQEnglish IT Park