Top 5 English Courses for Adults: Choose What's Best for You!
Introduction
Are you an adult looking to improve your English language skills? Whether you want to enhance your career prospects, communicate more effectively, or simply engage in meaningful conversations, taking English courses for adults can be a game-changer.
Language proficiency is important for adult English learners because it makes them more adept at the language. Many adult English learners aim to be proficient in the English language. Although it takes a lot of time and courage, they are too risky to improve their language proficiency and achieve their personal goals.
As an adult English learner, you are motivated to improve your English language skills, but how can you do that? Sometimes you ask yourself this question, and you can't easily find the answer because you are unsure and undecided.
There are actually many ways to improve your English communication skills. You can take English courses for adults and enroll in either online or in-person classes. The decision lies in your hands. However, you have to think about particular things before you take English courses according to your learning objectives.
Top 3 Factors to Consider Before Choosing an English Course
◙ Your learning preferences
It is best that you know your preferences and learning style. Assess yourself and check your personal objectives. You can ask yourself these questions:
"What kind of learning environment do I want?"
"How often am I available to take an English course?"
"Do I want my teacher to correct my mistakes?"
"Is the course I'm taking suitable for me?"
"What kind of teacher do I like?"
◙ Your learning goals
Surely by now you already have the answers to the self-regulated questions above. What is your goal? Why do you really want to study English? What is your main purpose for studying English?
You set your learning targets at the end of the course. After a long time of learning English courses for adults, you can check whether you have achieved your target or still need to pursue your main goal. Is improving your English language skills your main reason for studying English? Of course, not only that. You want to become globally competitive and be competent in the English language, right?
◙ Your budget allocation
English courses for adults vary in cost, so it's essential to set a budget. There are cheaper plans where you can study English affordably. Some are actually free, but they have limited access. Keep in mind that additional expenses may include textbooks and materials, so factor those into your financial planning.
In case you decide to study English abroad, it would be costly. You have to allocate a large amount for your English study because you need to buy your plane ticket, avail and pay for a study package, secure your accommodation, transportation, and food, and prepare some extra money for immediate tours and more.
Consider your financial situation and the budget you need when you plan to study an English course.
Not only do you have to consider your goals, preferences, and budget, but you also have to consider a lot of things before you take an online English course for adults. It is not easy, so you have to think more deeply and sincerely.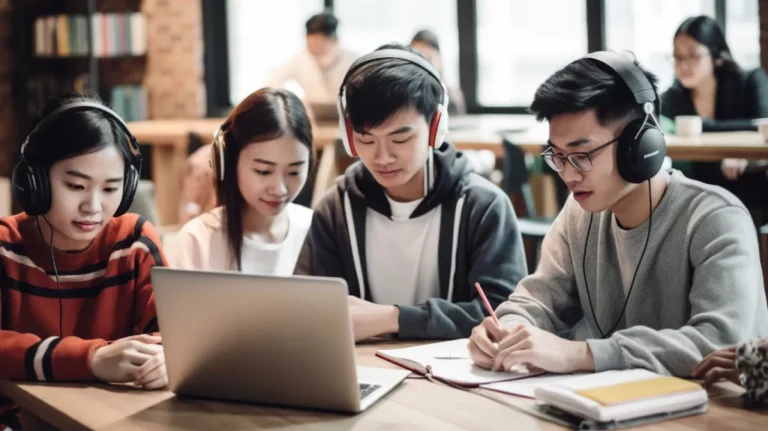 Top 5 English Courses for Adults
Learning English as an adult can open up a world of opportunities, from career advancement to enhanced travel experiences. However, with countless options available, choosing the right English courses for adults can be a daunting task. It can also be overwhelming to choose the right one for you and your learning needs.
To help simplify your decision, we have compiled a comprehensive guide where you can choose from the top 5 English courses for adults. Let's dive in!
Business English Course
In today's globalized world, strong English language skills are crucial for success in the business arena. The Business English course focuses on mastering professional communication, including writing effective emails, delivering persuasive presentations, and engaging in confident negotiations. This course equips you with the linguistic tools necessary to thrive in a corporate environment.
Conversational English Course 
If your goal is to express yourself effortlessly and engage in meaningful conversations, a Conversational English course is perfect for you. This course emphasizes practical speaking skills, enabling you to navigate various social situations with ease. From discussing current events to sharing personal experiences, you will gain confidence and fluency in everyday English conversations.
Most conversational English courses are 100% teacher-led so you can practice your English speaking skills without hesitation. Teachers also give immediate feedback and corrections about pronunciation errors or grammatical mistakes. By doing this, you can easily apply your learned expressions when you engage in conversations.
English for Travel Course
For those who love traveling to other countries and learning about their language and culture, a Travel English course is essential. This course hones your language skills, particularly expressions related to travel. You can learn expressions used when booking a plane ticket, ordering a meal at a restaurant, changing a seat assignment on the plane, asking and giving directions, and more.
English for Academic and Specific Purposes Course
If you are planning to pursue higher education in other countries, you can study Academic English courses. Many adult learners seek professional advancement abroad, so before going to other countries, they study English first which is in line with their career. This is to prepare themselves for a more advanced and challenging venture.
If you have specific career aspirations, an English for Specific Purposes (ESP) course can cater for your needs. Whether you're in the medical field, the IT industry, or the hospitality sector, an ESP course focuses on industry-specific language and communication skills. By immersing yourself in contextually relevant content, you will enhance your professional expertise and boost your career prospects.
Courses for English Examination Preparation
TOEIC and IELTS are two famous international English examinations that assess learners' ability to communicate using the English language. If you are preparing for your TOEIC or IELTS exam, you can enroll in these courses for you to learn techniques for answering the tests.
Aim for a higher score in TOEIC and IELTS and be competent in this diverse world. Some companies require their employees to take these English tests and set a target score to achieve. These courses are suitable for those who want to be promoted and work for their company in other countries.
Choosing the right English course as an adult learner is crucial to achieving your language goals. Whether you aim to enhance your professional skills or engage in meaningful conversations, these top 5 courses offer comprehensive and specialized instruction. Evaluate your needs, consider your goals, and make an informed decision to embark on an enriching English language learning journey. Remember, investing in your language skills is investing in your personal and professional growth.
Learn English Courses for Adults at QQ English
QQ English offers a wide array of English courses specially tailored to your learning needs and goals. There are a variety of curricula that were designed according to your level and learning objectives. Below are some of QQ English's English courses for adults. Explore them and choose the best course for you.
◙ Callan Method – This method is effective if you want to speak English quickly. This was created by Robin Callan and was proven to help students pass the standardized examination in the UK.
◙ R.E.M.S. – This is a comprehensive course designed to improve students' English communication skills where they can learn through repetition, sentence arrangement, and retention. There are constant drill practices to help learners formulate sentences with the correct structure.
◙ Topic Conversation – Students can practice their English conversation skills with their teachers while they learn new vocabulary related to the topic.
◙ Business English – If you are a business professional aiming to improve your business communication skills, then enroll in a Business English course.
◙ Daily English – Students who take this course can practice expressions and conversations used in daily life.
◙ Basic English – Students enrolled in this course not only learn the basics of the English language, but they get the chance to apply what they have learned in real-life situations using the learned expressions. They can also practice their speaking skills through a live conversation with their teacher.
QQ English does not only offer the above-mentioned curricula but there are also special courses intended for your specific learning goals. Advanced English courses for adults such as SDG Topics (Sustainable Development Goals), Global Business Skills, Callan for Business, News Alert, TOEIC, and IELTS. Students who take English courses at QQ English can enjoy learning English with quality teachers.
Insights
Selecting the right English course as an adult learner involves careful consideration of your goals, learning style, and budget. The top 5 courses presented in this article offer a range of options to cater to your various needs. Whether you choose an online, in-person, or hybrid course, remember that success in language learning depends on your commitment and dedication.
With the right course and resources, you can embark on a rewarding journey towards English language proficiency. Good luck!