Overlapping Crises: Will the World still see light?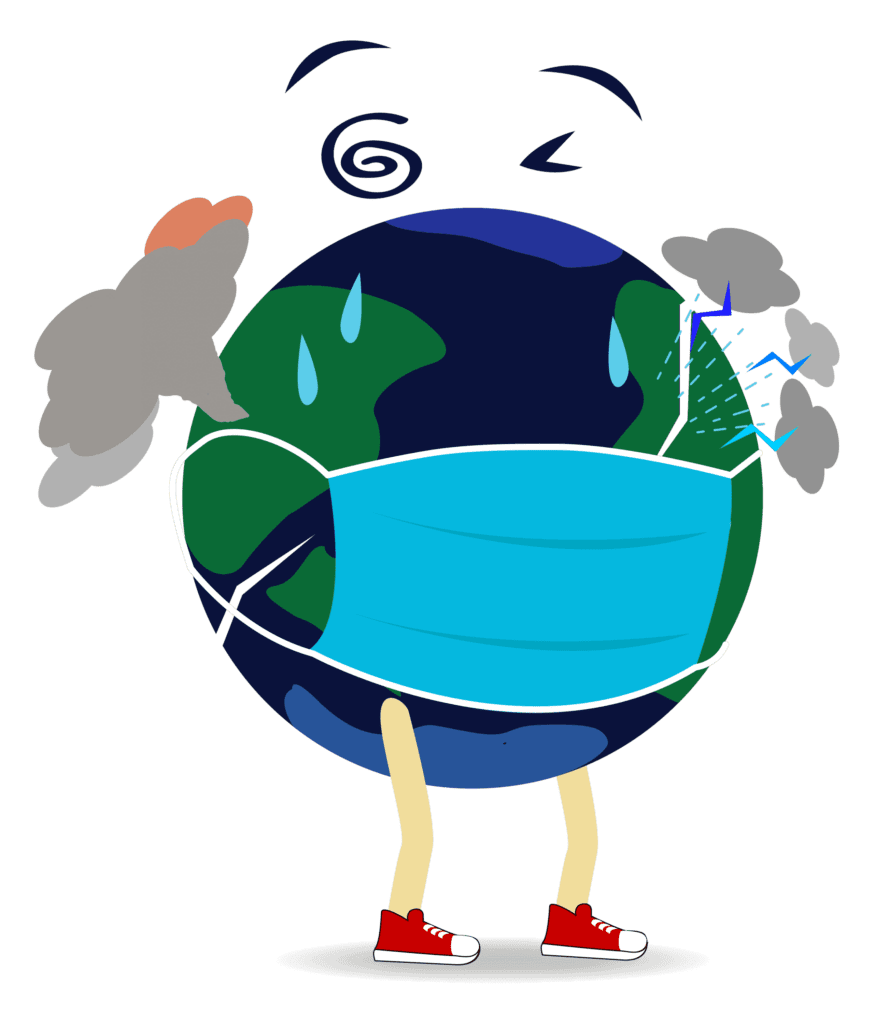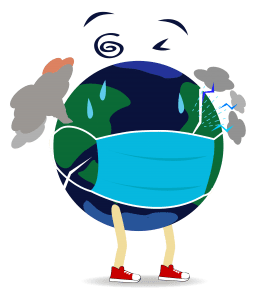 Multiple global emergencies happening this year – COVID-19 pandemic, destructive typhoons, deadly blast in Lebanon – are clear pieces of evidence that the world is facing its "Darkest Hour." Scenes which we think are just mere imaginations have now become dreadful nightmares that inflicted people from all walks of life. Name a crisis you know of, and the world is quite eager to show you what they are – health, environmental, political, financial, etc.
The year 2020 has put the world in such a horror that all of us are unprepared. It seems like that the overlapping crises the world is facing now is a repeat of history, a life-threatening malady that challenges the existence of humanity. Right before our eyes, we see the world trembling down. Crisis after crisis, deaths after deaths, wherever you tuned into, all you will hear are miserable stories. Before, the word "hope" means light, but now, "hope" is nothing but just a word. Just a word.
Since its outbreak in late 2019, the pandemic caused by COVID-19 already took the lives of almost 749, 557 people globally as of August 13, 2020. Sadly, the overwhelming figure is still on the rise as infections per country keep on skyrocketing every day.
The COVID-19 pandemic puts the world in an Armageddon that changed the way people live. It already shattered businesses, closed schools, ceased travel operations, and pushed the economy to another era of recession. With almost more than a third of the population on lockdown, the COVID-19 pandemic propelled a severe blow on the world economy. In effect, the rate of unemployment and hyperinflation went up because of overlapping crises, both economic and health. In fact, the International Monetary Fund reported on April 14 that the "coronavirus recession" will be "far worse" than the Great Recession of 2008-2009.
Typhoons are no strangers to us. These destructive natural occurrences have already become a formidable foe to all of us. Despite the havoc, it caused humanity for centuries, we have learned to rebuild, recover, and start life anew. But while we struggle to recover and natural calamities suddenly strike, the remaining hope that strengthens us also washes away. Typhoons, heightened by the impact of Climate Change. And the burden of existing overlapping crises has jeopardized millions of lives especially over those coming from developing countries.
With about 24 to 37 percent of the country's landmass underwater, Bangladesh is flooded. The delta nation which has 165 million people has been suffering a pattern of more severe river flooding along the Brahmaputra River. With Climate Change intensifying torrential rains, a rising sea has continued swallowing entire villages. The high waters have completely washed some necessary assets of the world's poorest citizens.
The constant torrential rains in Bangladesh have affected at least 4.7 million people. At least 54 children have already died because of the current floods in the country which could last until August.

Flooding is no longer new to Bangladeshis, but this year's flooding was different because of the lockdown. The already poor nation has seen almost no hope in overcoming the problems of the overlapping crises.

First, the novel coronavirus. Now, China is dealing with the worst flooding crisis in over 20 years. Just like the Brahmaputra River, the Yangtze River has also been rising because of heavy rains caused by Climate Change. Being China's most important waterway, the Yangtze River is the country's powerhouse of industrial output, generating nearly half of the country's GDP.
However, Intense rain and constant flooding are putting the lives of Chinese living near the river banks at extreme risk. On a report posted by South China Morning last July 27, it cited that the flooding crisis in China had already lashed 27 provinces, affecting over 37 million people and leaving 141 dead or missing. The flooding crisis also incurred 86 billion yuan (US$12.3 billion) on China's economic loss.
Heavy rains in South Korea
After 46 days of heavy rains, 30 people have died and 12 are missing in South Korea. The devastating aftermath of the country's torrential rains have forced over 5, 900 people to leave their homes and remain at temporary shelters.
The recent disaster buried about 9, 300 hectares (22, 980 acres) of farmlands damaging 9, 500 public and private facilities. The country's forestry agency raised the landslide warnings to its highest level after it buried 5 homes from a landslide in a village in Gokseong, South Jeolla Province, killing five people.

The Wrath of 'Isaias' in the USA
The wrath of Tropical Storm Isaias has killed 9 people in the USA. The recent storm which made landfall as a hurricane on August 4 near Ocean Isle Beach, North Carolina. It also left millions without power after sustaining top winds of 65 mph for over 18 hours. Over 2.7 million customers suffered from a power outage in multiple states including New Jersey, New York, and Pennsylvania according to PowerOutage.US.
The USA, despite being a world power, is in a brink of extreme danger due to the overlapping crises. Crises concerning mostly on the COVID-19 has created a divide amongst Americans. What's worse, racial inequality has forced Americans to protest, looting, and bloody demonstrations
Deadly Blast in Beirut, Lebanon
While the country grapples over Civil War, protests, and the pandemic, Lebanon suffered another yet gruesome horror. The deadly blast in Beirut, Lebanon took the lives of over 200 people and thousands were hurt on August 4, 2020. Officials are blaming the unsafe storage of the 2,750 tonnes of ammonium nitrate in a warehouse for six years.
The massive blast billowing from a fire, then a mushroom cloud destroyed almost half of the capital city. The catastrophic explosion severely damaged US$10–15 billion worth in properties and left about 300,000 people homeless.
Melting of Glaciers in Greenland
Due to the heating atmosphere caused mainly by Climate Change, Greenland lost a record of 586 billion tons (532 billion metric tons) of ice in 2019. The melting of the glaciers in Greenland is said to be far more than the yearly average loss of 259 billion tons (235 billion metric tons) since 2003.
According to a study in Communications Earth & Environment, the record melt easily surpasses the old record of 511 billion tons (464 billion metric tons) in 2012. Last year's Greenland melt added 0.06 inches (1.5 millimeters) to global sea level rise, massive enough to cover California in more than four feet (1.25 meters) of water.
For decades, social scientists have been emphasizing that there's nothing natural about natural disasters. Several scholars like Phil O'Keefe and Anders Wijkman expounds on how natural phenomena can trigger disasters. These events can get worse when they coincide with social marginalization, poverty, and fragility. But regardless of how difficult finding solutions may seem to be, we as humans can still march forward. We can still start a brand new life.
Now, it is very apparent that we are all struggling to see the light amidst the darkest hour of the world. We're suffering from overlapping crises. And the uncertainty of the future is yet something to be feared again. Natural hazards, climate events, and health crises can happen altogether anytime, anywhere. These events are beyond our control.
The key to achieving a sustainable and resilient recovery over these crises is through working collectively and global effort. If we do our responsibility, building back a better world would not be impossible.