Studying English in Cebu: What To Expect After the COVID-19 Pandemic
Studying English in Cebu has never been so special amongst foreigners over the last decades. Undoubtedly, Cebu is a paradise that offers almost everything – beauteous landscapes, rich culture, and pristine white beaches, etc.
In recent years, the Philippines is becoming a famous destination for the study of English. This is because studying English in Cebu offers every ESL student the experience of a lifetime. The island paradise offers excellent teachers, inexpensive lessons, and lots of beaches that students can enjoy when they are not in class.
For years, countless Asian companies in Asia and elsewhere see English as vital to their globalization strategies. And with the increasing demand, the Philippines continues to pull in students year after year.
Despite having over 7, 000 islands, studying English in Cebu has become an ESL learner's ultimate choice. Yes, Filipinos are good English speakers, but other than Manila, Cebu is poised to becoming the ESL epicenter in the Philippines.
How Studying English in Cebu started
Historically, South Korean and Japanese school operators first discovered the excellence of Filipino English teachers. There might be a couple of reasons, but two things are for sure (1) low costs (2) a high standard of English among Filipinos.
Clearly, there are several ESL schools in the Philippines, but in Cebu, the number will just blow you away. For the time being, there are over 150 schools for studying English in Cebu. This figure is quite twice the number in any other cities in the capital city. Having said, Cebu has poised to become the ESL hub in the Philippines.
However, being hit hard by the COVID-19 pandemic, the thriving ESL industry in the Philippines has suffered quite a turmoil. Since March, because of the rise of coronavirus cases, Cebu has halted international flights to stem further infections. As a result, ESL school operations all over the island province stopped and thousands of jobs got axed.
The impact of the coronavirus pandemic might sound depressing, but Cebu seems to have flattened the curve successfully. ESL school operators are now gearing up for the re-start under the new normal. And with the situation getting better, ESL students will soon come again and enjoy studying English in Cebu.
But having said, will studying English in Cebu be still the same?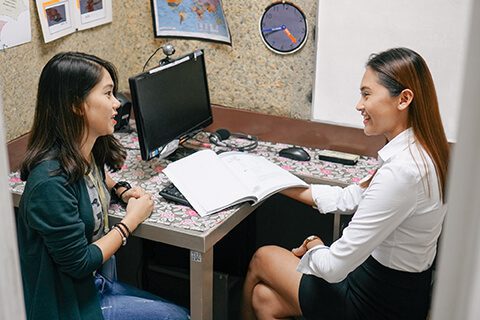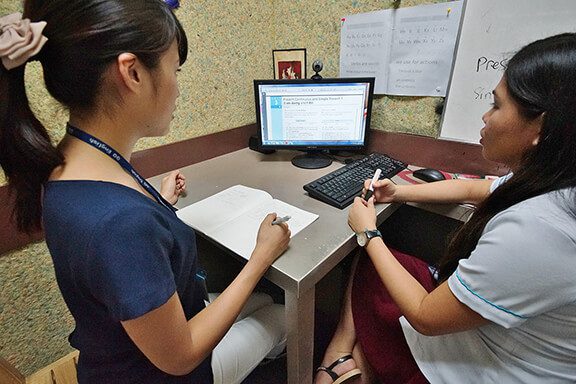 Here are a few things ESL students need to expect and re-consider when planning to study English in Cebu after the pandemic.
1. Students can still enjoy the same warm environment.
Despite the Covid-19 pandemic, studying English in Cebu will still be worthwhile for students thanks to the tropical climate. You should never miss the beauty of Cebu's beaches, forest parks, and the friendliness of Cebuano.
If you are a beach-lover, you can still enjoy swimming and sunbathing since several resorts and hotels are already open. Since being placed under MGCQ, hotels and beach resorts have already started accepting tourists at 50% capacity. However, it is still a requirement to book your reservations in advance.
Studying English in Cebu is not just about improving your English skills. It is also about enjoying the beach, the sea, and the sun.
2. Students must still observe strict health protocols all the time.
The truth about how the coronavirus spreads is no longer a mystery to all of us. With this, studying English in Cebu might never be the same as before. Government authorities will still require all ESL students to follow strict health protocols to ensure safety. This would include wearing face masks, a face shield, and stringent physical distancing.
Right now, Cebu has already the lowest daily cases of COVID-19 infections in the country. Yet, the provincial government is still requesting everyone to follow strict health protocols all the time.
It is also given that ESL students will be required to present a negative COVID-19 RT-PCR test result and other necessary documents upon arrival at the airport. To avoid further inconvenience, it is also paramount for students to coordinate with the school to learn more about the requirements.
3. There will be least or no nights outs and parties.
For students, studying English in Cebu is never complete without experiencing clubbing and partying the Filipino way. Before the pandemic, most clubs and pubs are filled with foreigners, mostly ESL students, raving and partying. But this time, I think the experience will not be as memorable as before, especially for partygoers.
Currently, some places in Cebu are still implementing alcohol ban to stem the spread of infection. It also prohibits mass gatherings and festivals as it may cause a spike in COVID-19 infection.
Although it might be less fun, they can still enjoy Cebu to the fullest. They can still go on a food adventure or maybe enjoy some of its spellbinding natural and historical attractions.
And most importantly, coming here next time will be less cheap since they will not be spending thousands on nightlife and alcohol. Sounds more practical, right?
4. Students can still enjoy 'limited' trips and excursions.
Apart from studying English, ESL students also choose Cebu because of its natural and historical wonders. Who would not fall in love with Condé Nast Traveler's Asia's best island of 2020, right?
With infections hitting a record low for weeks now, ESL students can still enjoy trips and excursions to the best destinations in Cebu. Although reservations must be done in advance and trips will be limited, but exploring Cebu will not be impossible.
Should they want to either head north or south, private car rentals and grab cars are also available. Besides, several travel agencies are already back on track, so booking trips and accommodations will not be that difficult. Head north and the paradise of Bantayan and Malapascua awaits you. And if you've been there, why not head south and try Kawasan Falls and Sumilon island or maybe swim with the Whale Sharks in Oslob?
For solo wanderers, they can also rent a private motorbike or maybe go on a solo walkathon. It might be quite an adventure, but for wanderlusts, Cebu is just the place to be. Try exploring the historical streets of Colon, Fort San Pedro, and Basilica del Santo Niño. If you love nature, head off to the hilltop, bask under the sun and enjoy the view of Cebu at Mountain View Nature's Park.
5. Everyone still has limited access to cafes and restaurants and malls.
It's been months already since business establishments in Cebu resumed its operations. However, most businesses are still not operating 24/7, especially cafe's and restaurants. And not all business establishments are back in full swing of its operations, to say the least.
As of the moment, some establishments are only open until 7 PM daily. Moreover, only 50% can dine inside the restaurants, which makes it a little inconvenient for some diners.
In the meantime, entry to grocery stores is also being controlled. This means only a limited number of people can go inside the grocery store and you must wait in the line first.
A friendly tip would be this: bring with you some essentials like coffee, medicines, and other go-to essentials. International shops like Starbucks, Krispy Kreme, and McDonald's are open however, long queues are likely to be possible. So, it's better to just bring your own essential stuff to avoid congesting with the crowd.
6. ESL schools in Cebu still offer reasonable prices like before.
Studying English in Cebu is becoming popular among ESL students because of its affordability. Unlike studying in Metro Manila, Cebu is the top student's choice because it has a lower cost of price living compared to other cities in Luzon. And likely 10x lower than studying abroad in the US, the UK, or Canada.
For instance, Darya Goykhman, 23, from Yaroslavl Oblast, Russia, enrolled in QQEnglish school on the island of Cebu in 2019. Back home, she just finished her degree, but she wanted to study abroad to improve her English. The U.K. and Malta are popular destinations for Russians to study abroad, but they are not cheap. A little research online led her to the school in Cebu.
"Studying English in Cebu is not very expensive. It is truly reasonable. Here, the total cost, including accommodation and daily expenses, is about half that of Malta. I am happy to learn English at a very reasonable price. I feel I made enormous progress with my English during my entire stay here," said Goykhman. Apart from the country's easy visa application and warm weather, ESL schools in Cebu offer world-class quality training for teachers.
An English-language course lasting several weeks costs about $800 to $1,600, including accommodation and meals, less than half the cost of a similar program in the U.S. or Europe. Living for a while in an English only environment is a cost-effective way for many students to learn the language.
Other Important Factors to Consider
If you have plans of studying English in Cebu after the pandemic, there are other important factors that you must reconsider. Ultimately, our health and safety will always matter more than anything else.
The coronavirus infections are decreasing however, ESL students should not be complacent. Generally, one very important factor to consider when coming here is to choose a school that has all the services.
Among the necessary services are (1) quality education (2) quality nutritious (3) comfortable accommodation (4) transportation services (5) health and fitness services (6) laundry services (7) Travel and Tours Services (8) Documentation and Visa Services (9) Security and Safety Services.
Out of the over 150 ESL schools in Cebu, only very few offers almost everything in its Study Abroad Program Packages. To name some are SMEAG and QQEnglish, which are among the biggest ESL schools in Cebu.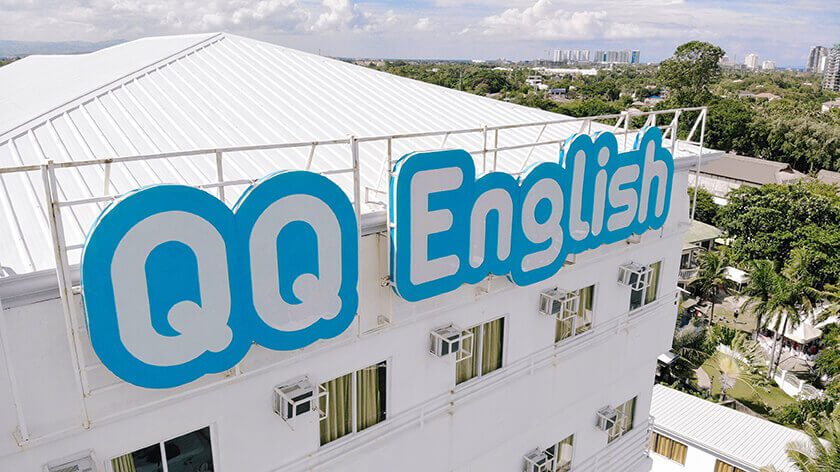 SMEAG has several campuses cropping out across Cebu City. Each of its campuses has its own culture of learning. To name some, they have (1)  Sparta Campus (2) Classic Campus, and (3) Capital Campus.
The school also has another branch in the Philippines particularly in Tarlac and one in Melbourne, Australia.
QQEnglish, which is the biggest ESL school in Cebu, also offers every ESL student two different learning atmospheres. The two QQEnglish campuses are located in the city's heart and the other one in the beautiful Mactan Island.
QQEnglish IT Park Campus is in the very heart of Cebu I.T. Park. The campus can accommodate approximately about 200 students. QQEnglish IT Park stands in the IT hub in Cebu, surrounded by the biggest BPO companies in the Philippines. The campus offers necessary services like transportation to health and fitness services. For ESL students who have plans of studying English in Cebu after the pandemic, the IT Park Campus can be a brilliant choice.
However, if you are the kind of student who wants to be one with nature, well, the Seafront Campus can accommodate your needs. Formerly a hotel resort, QQEnglish Seafront Campus offers you the best study abroad experience in the Philippines. The hotel resort prides itself on having world-class facilities and amenities, from deluxe rooms to pools and a gym. Besides, it also offers transportation and travel services, laundry services, and security staff guards the resort 24/7.
In addition to classroom learning, QQEnglish Seafront campus also boasts beaches nearby. Here, students can enjoy their time on a popular resort island while learning at the same time.