We are confident your English skills will improve with our 1 on 1 classes and individual curriculum
In order to truly improve English language proficiency, the four skills of reading, writing, speaking, and listening needs to be learned in a balanced manner. We have developed our own one-on-one teaching materials corresponding to these. In order to practice an effective curriculum, we have prepared high standard teaching materials under regular licenses. In doing so, our curriculum ensures that we maintain compliance with global quality standards and that you are able to learn English successfully with confidence.
QQEnglish Learning Curriculum
During all stages of the Callan Method, you will learn spoken English. This means that you will learn to use and understand contractions, e.g. NOT 'cannot' but 'can't'. Also, we will teach you new vocabulary at each stage. The aim of the Callan Method is to teach you language that you can immediately use in your everyday life. We start with the words that are used the most so that even after only a few lessons, you will find that your understanding and use of English has improved.
Callan for Business is for people who need to speak English confidently in a professional working environment. Callan for Business is a carefully designed, comprehensive business English course which covers:
Around 700 business-related items of vocabulary
Useful phrasal verbs
Common work-related language and idioms
Writing business letters, reports and memos
Callan for Business is similar to other stages of the Callan Method with the focus on listening and speaking.
The course includes readings, dictations and lots of practice to build fluency and improve pronunciation. Students rapidly gain the confidence to handle any working environment where the English language is used.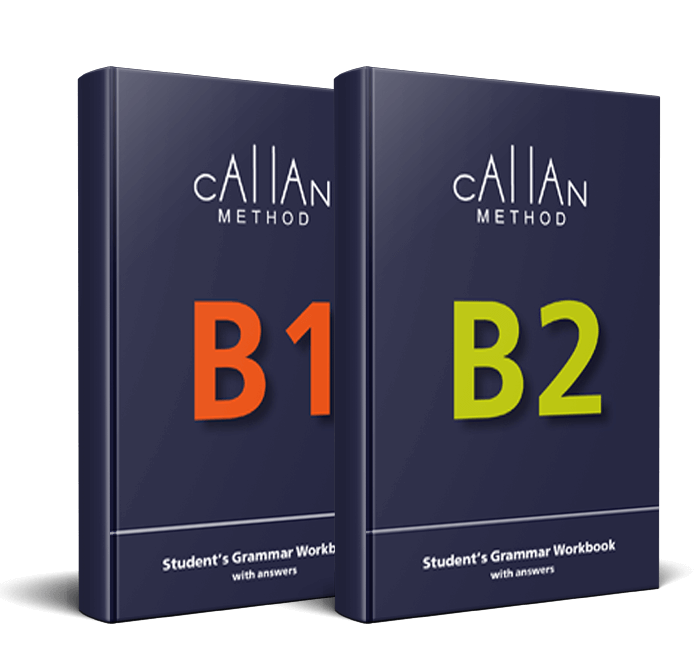 Callan for Kids is a book created by Robin Callan that targets the student's speaking and listening speed. It is made particularly for the young learners who wish to practice the language in full sentences rather than learning in isolated vocabularies. It is engaging, fast, and effective. In this course, kids can learn by understanding the context which has a different effect from understanding through translation.
Smart Kids is one of the curricula made specifically for young learners of the English language. The objective of the lessons is to study and become familiar with the words that are used in daily in English conversation. Each unit contains a series of lessons centralizing on one topic to amplify the student's understanding and practice it in a variety of ways.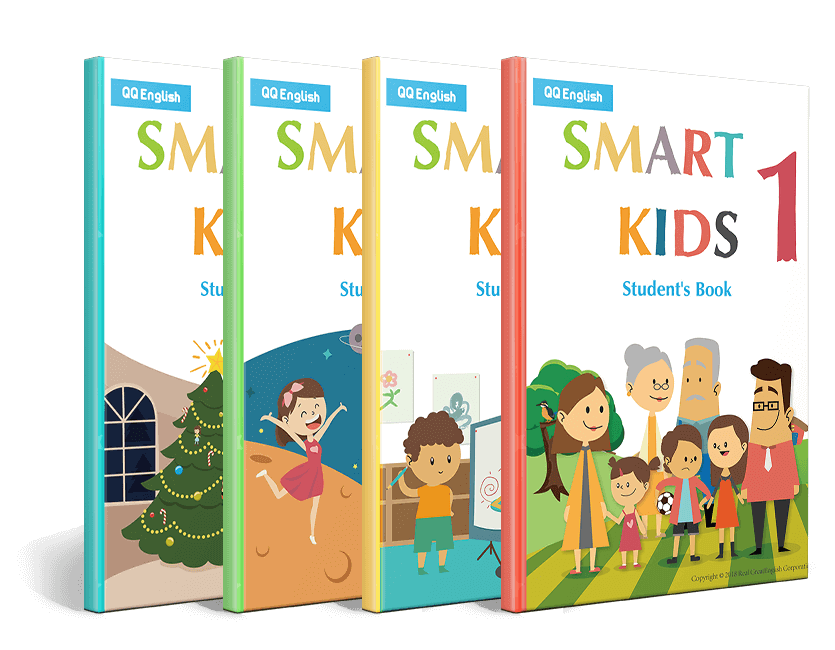 We Can is a curriculum designated for kids with zero to little knowledge about the English language. It focuses on day-to-day activities and occurrences that a child can see in their surroundings. It also helps the student learn how to interact with another person by starting a conversation or responding to comments or questions. The lessons start from the very basic level such as simply following what the teacher says then sequentially step forward to higher levels like writing their letters, giving their thoughts about a story, and more.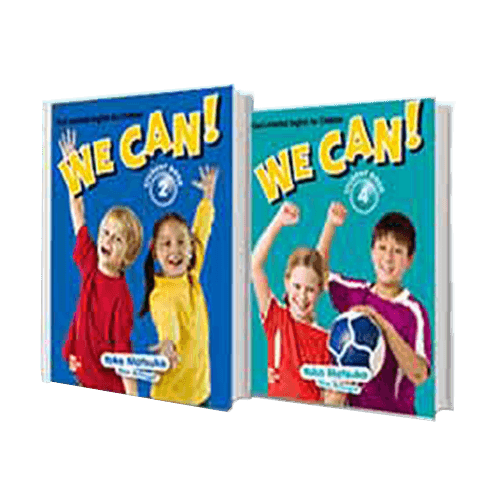 The R.E.M.S. Method is a speaking method for learning general English, from the beginner to advanced levels. It is based on the Audio-Lingual Method and the Direct Method, so it is effectively similar to those methods. The R.E.M.S. Method is designed to take the best parts of the Audio-Lingual and Direct Methods and improve them, and to that end, some new drills and exercises have been added.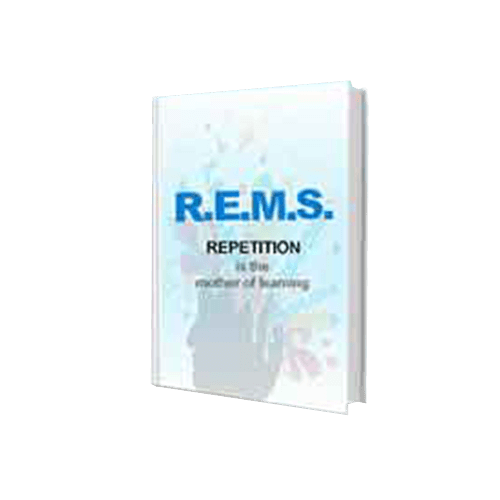 This learning course was launched by QQEnglish in October 2017. Students now can choose from two base courses: the four man-by-man course or the six man-by-man course, which comes with an additional two group classes and two hours of IELTS Preparatory. Vocabulary tests, mock tests, and weekly counseling are another part of this course to enable foreign students to achieve the skills to pass IELTS 6.5.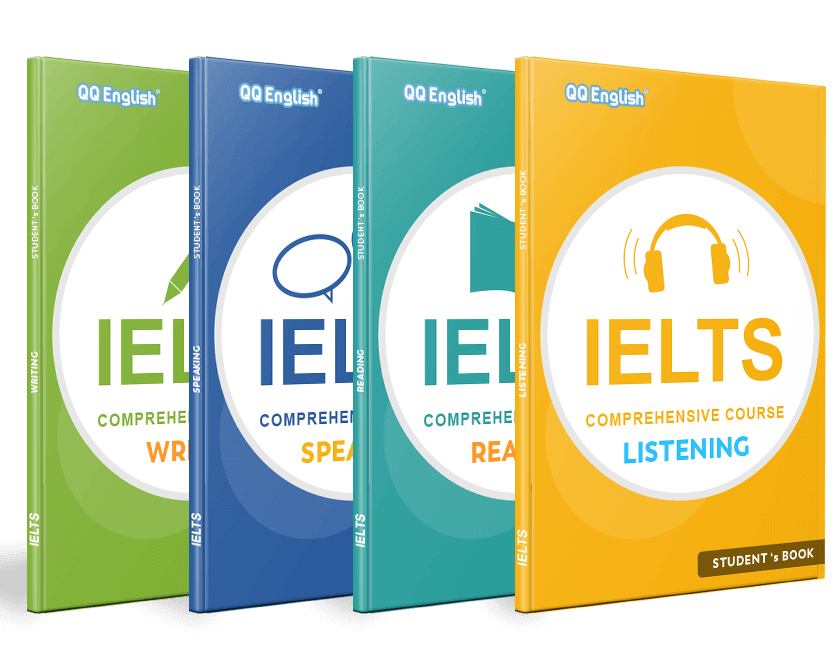 If you are into business, this course will greatly improve your ability to communicate in English in a wide range of business situations. If you are a student of business, the course will develop the communication skills you need to succeed in business and will enlarge your knowledge of the business world. Anyone who studies this course will become more fluent and confident in using the language of business and should increase their career prospects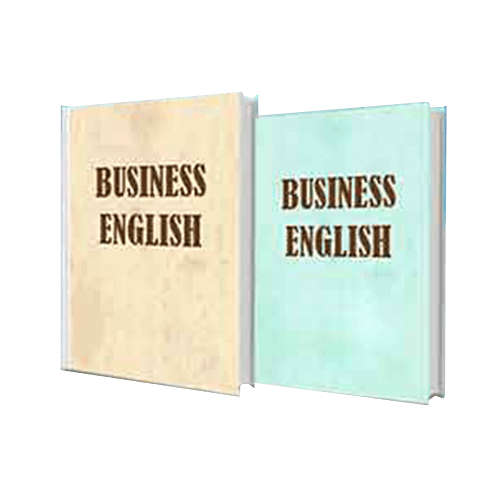 Each lesson consists of varied topics relevant to daily life which enable learners to express their thoughts and opinions. Furthermore, the vocabulary learned in each lesson can be utilized to learn common expressions that can be used in daily conversations. Topic Conversation makes the student practice their speaking skills by answering numerous questions focused on the specific topic being discussed. The role of the teacher is to assess the student's responses to the given questions.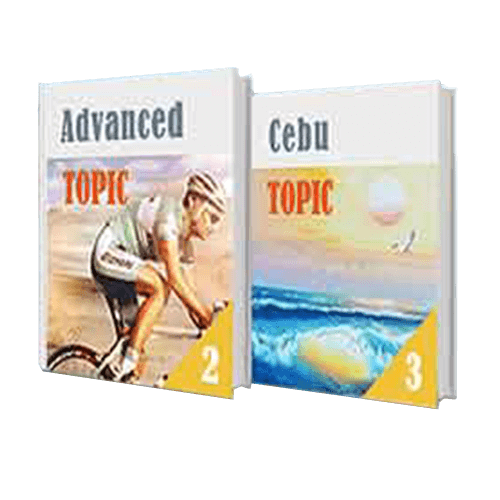 This learning material focuses on Reading and Understanding news articles even those that are found online to improve students' comprehension of English news. News Alert is a curriculum containing the most recent news articles of technology, public icons, music industry, etc. in which students can have a comprehensive understanding of the contents of the topic as the lesson progresses.
Speech Improvement focuses intensely on student's speech by having them pronounce English phonemes, comparing similar sounds, and practicing pronunciation of several words repeatedly. This curriculum mainly targets how the student produces the sound of each vocabulary without focusing on semantics and grammar.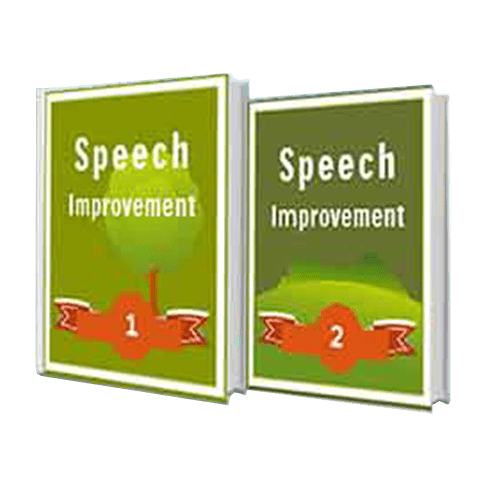 Daily Conversation Course
Daily English is a beginner-friendly series which presents situational expressions followed by their grammar rules to introduce how the student should construct sentences, and when certain expressions should be applied. The book gives the students chances to practice different sentences and grammar structures. Students' can also learn new vocabulary which is provided by the book. With the teacher's guidance, students may also have the chance to test other vocabularies for other specific situations using the same grammar rule.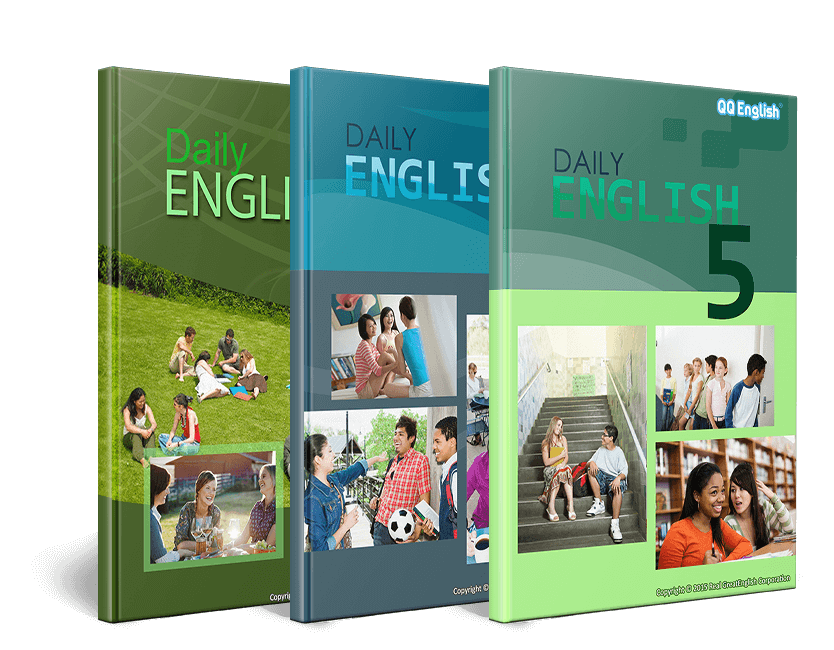 This course was created for travel purposes. When making short travels and wanting to be able to communicate with the locals, studying helpful phrases is useful for you to be able to interact in practical situations. Travel English teaches students various phrases that are modified for a specific situation instead of going over all the grammar rules and composing sentences that can lead to miscommunication.