QQEnglish adalah sekolah Bahasa Inggris terbesar and kami memberi para pelajar Bahasa Inggris cara berpikir berbahasa Inggris.
Berikut contoh itinerary Satu-Hari kami
dengan jadwal dan gambar
Selamat pagi!
Mobil Jeepney (Moda transportasi Filipina) orisinil kami menyambut Kamu setiap pagi. Kamu juga bisa merasakan suasana pagi khas Filipina.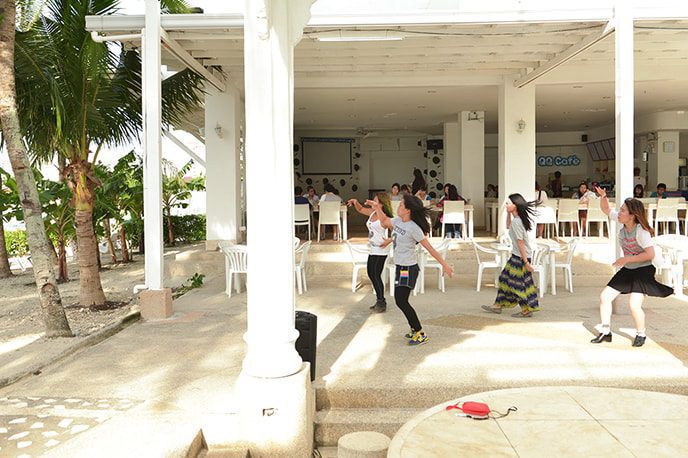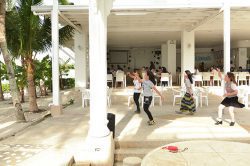 Di Seafront
Olahraga Zumba di pagi hari dengan pemandangan laut yang indah. Semua bisa ikut tanpa perlu reservasi. Saya sangat terkejut bisa berkeringat sebanyak ini!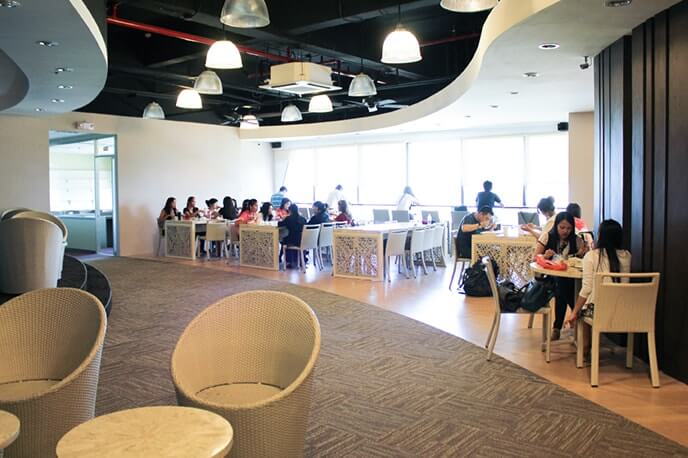 Menunya berisi beragam pilihan makanan. Banyak murid yang sarapan di QQCafe dan setelahnya mulai belajar.
Beberapa murid sarapan di cafe luar.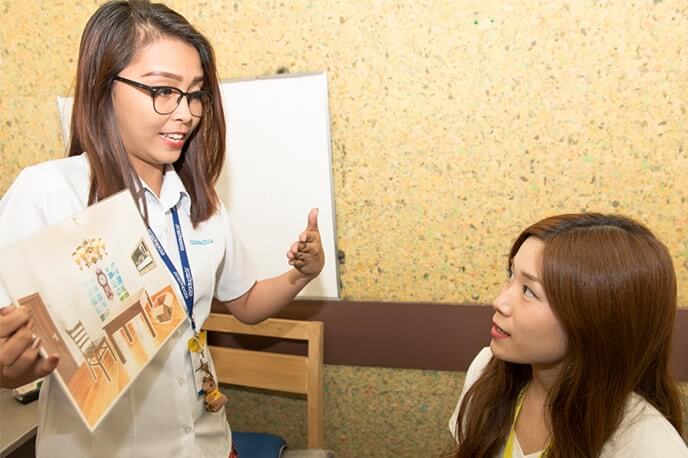 Kelas pertama adalah Metode CALLAN dengan durasi 50 menit di lantai 7. Dengan metode pengulangan, kata-kata dan kalimat seiring waktu akan keluar dari mulut secara natural.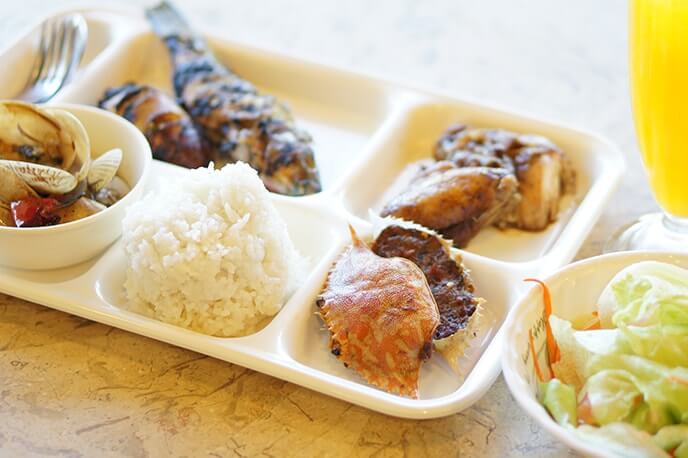 Menyegarkan pikiran sejenak. Makan siang bersama teman-teman.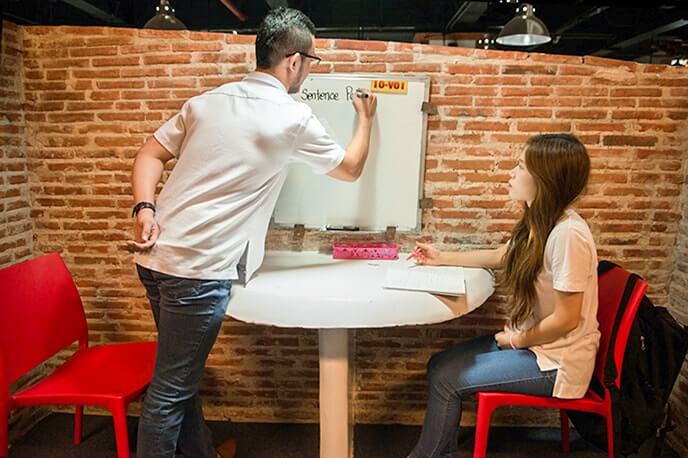 Mengikuti pelajarn QQE Basic di lantai 10 pada siang hari. Lantai ini didesain seperti cafe. Dimulai dengan peninjauan pelajaran kemarin. Tata bahasa dijelaskan dalam Bahasa Inggris. Saya bisa konsentrasi pada belajar / mendengar dan saya bisa menjadi lebih baik dengan adanya suara murid lain.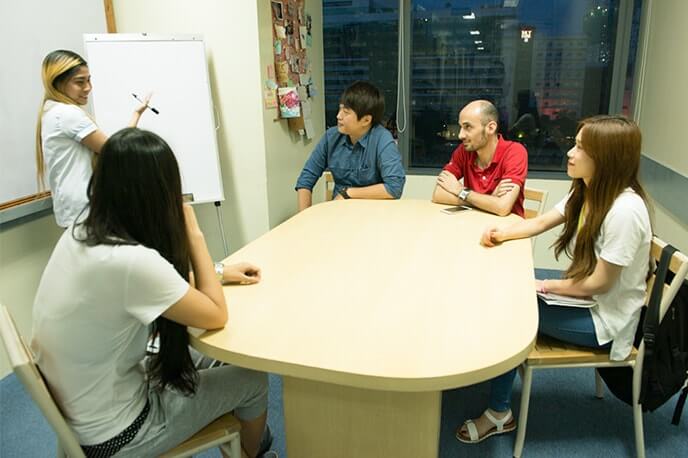 In order to improve my vocabulary skill, we have a lexicon lesson. I wonder if others understand my English.
Saya masih punya semangat, maka saya mengikuti pelajaran grup malam secara gratis.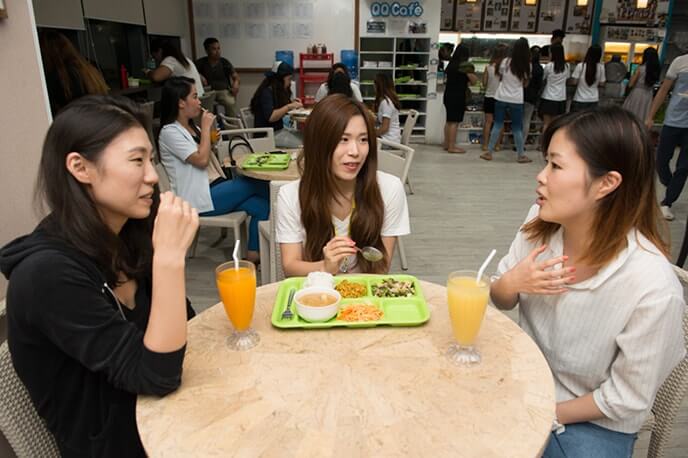 Makan malam di QQCafe atau restoran di sekitar kampus bersama teman-teman. Setelah pelajaran, kita bisa menikmati percakapan dengan teman-teman.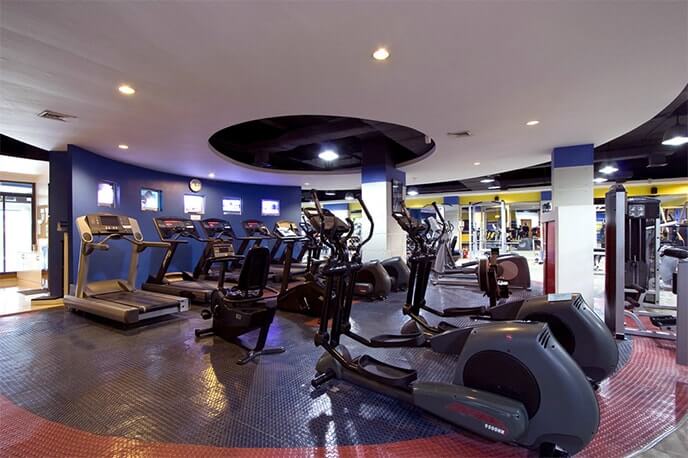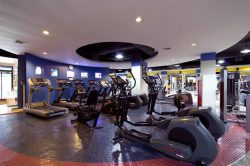 Kita bisa pergi ke gym atau kolam renang
Setelah menggunakan otak kita untuk belajar, kita bisa menyegarkan diri dengan olahraga! Banyak murid yang pergi kesana.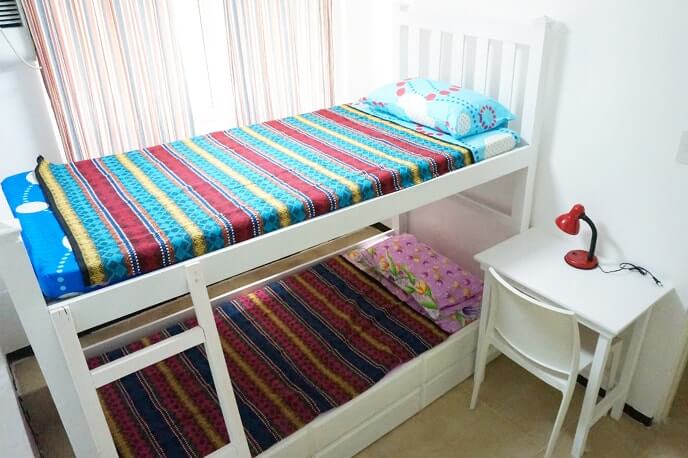 Tergantung pelajarannya, kita punya tugas untuk dikerjakan.
Jika pada pelajaran hari ini ada kata-kata yang tidak dimengerti, saya akan mencari tahu tentang kata-kata tersebut agar bisa menjadi pengetahuan baru untuk saya.
Saya bisa belajar secara mandiri di ruang belajar.
Banyak murid yang suka mandi pagi namun saya lebih suka mandi di malam hari agar badan terasa segar sebelum tidur!
Selamat tidur sampai jumpa besok hari!