QQEnglish Seafront Campus is one of the two branches of QQEnglish. It is the biggest ESL school in Mactan Island. 
You can focus on learning English while enjoying the clean and cool sea breeze.
QQEnglish Seafront campus was reconstructed from a luxury hotel. There is no commuting time because the dormitory and campus are the same facility. Between your classes, you can relax by the sea and enjoy doing zumba with teachers. One of the features is that you can spend your free time inside of the campus. The capacity for students is 350 which is one of the biggest numbers in this resort area.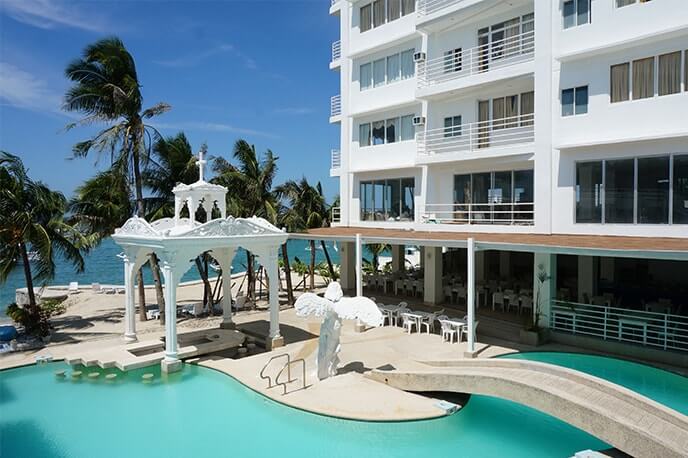 QQEnglish Seafront Campus Lesson area
In the one on one booths, you can hear conversations from other booths but you can focus on your lesson even more efficiently.
Brain studies have found that it's more efficient to be in a lot of noise, so in these surroundings, you can focus on improving your English. All one on one booths have PCs so we can provide internet in class.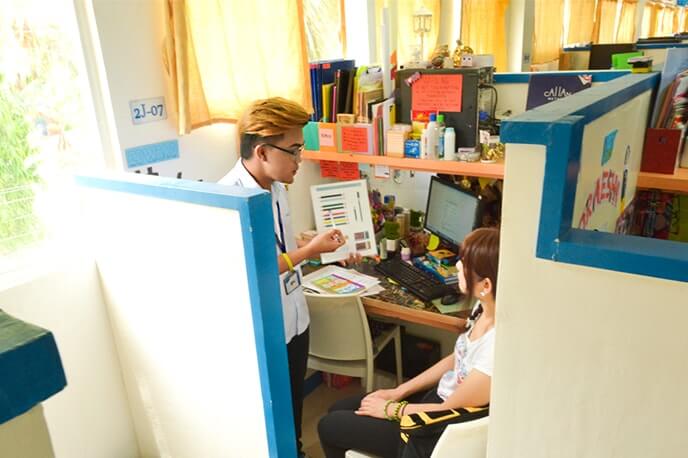 Group lessons will be arranged based on students' level. By learning English with students at the same level, you can improve your communication skill.
By using vocabulary and phrases which you have learned in one on one lessons, you can enjoy talking and discussing with other national students.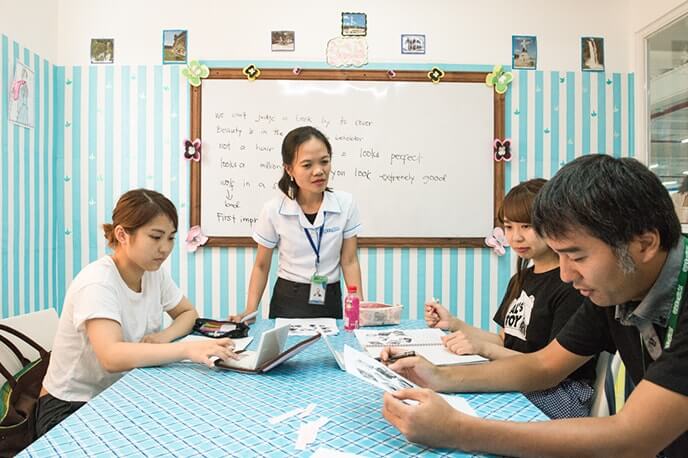 QQEnglish Seafront Campus Meal
The chef previously worked at a hotel and provides three meals a day.
The meals are buffet style so you can choose whatever you want to eat. There are many vegetables and fresh salads. Other kitchen staff members are also trained for cooking Japanese style and cook a variety of foods.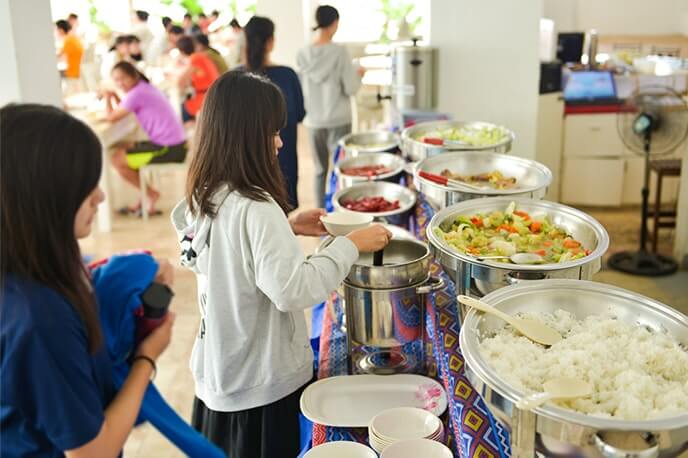 Silent study space. You can also use a PC.
The room is covered by the glass so natural light helps you focus on your learning. You can also use Wifi, so it's useful for those who have their own PC.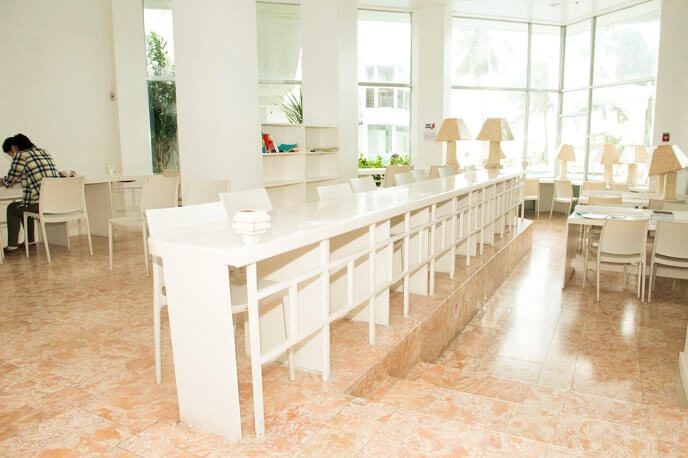 QQEnglish Seafront Campus Cafeteria
There are students, teachers, and staff, so you can talk and exchange your culture.
At the café, we provide three meals and water. You can also buy juice, coffee, and snacks. There are many people such as students, teachers, and staff so you can communicate in your break time.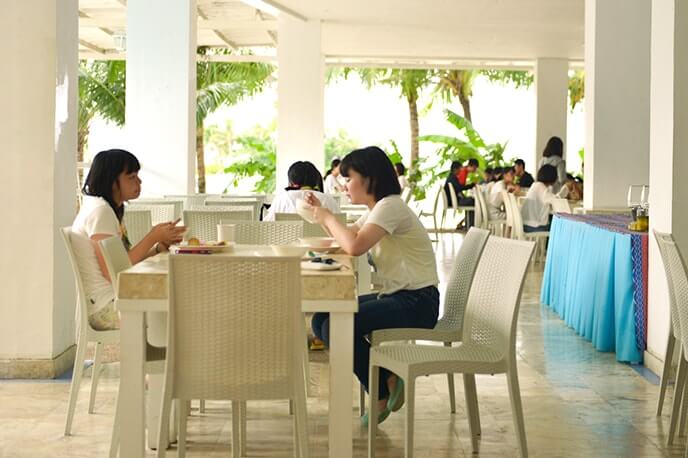 QQEnglish Seafront Gym and studio
Professional advisors give you advice at the QQE original gym.
This gym is only for QQEnglish Seafront Campus students. There are a lot of clean and reliable machines and they are the same quality as Japanese machines. During the program, you can also do exercise.
There is a professional trainer, thus, you can ask for your own training menu to suit you. A lot of students do exercise during their free time and refresh.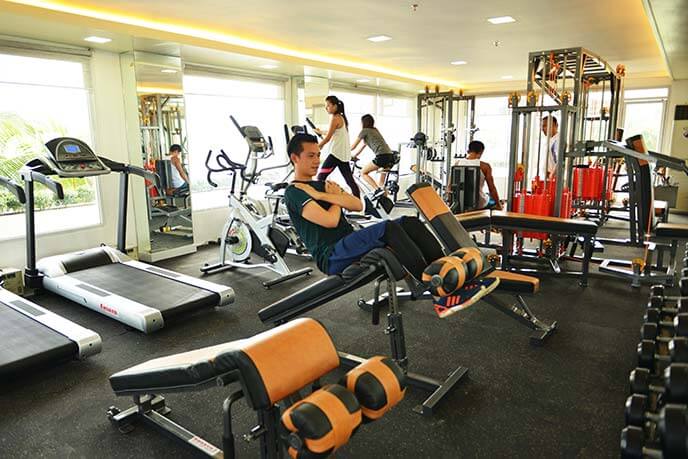 You can buy simple groceries and stationery at QQEnglish Seafront Campus.
There are notes, pens, shampoos, and tumblers. You don't have to go to the supermarket for the necessary items.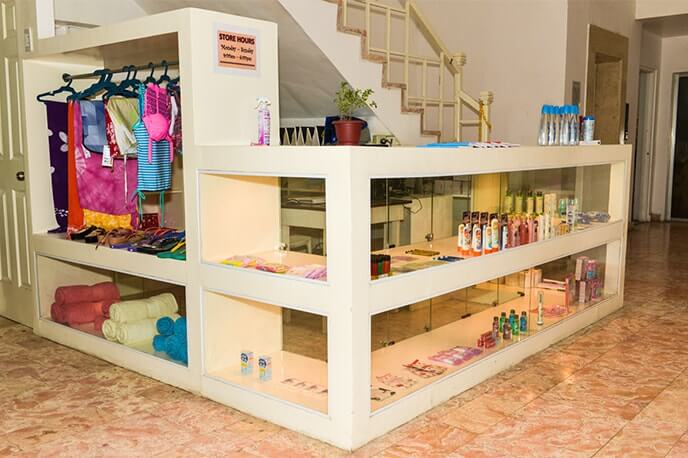 Other facilities at QQEnglish Seafront Campus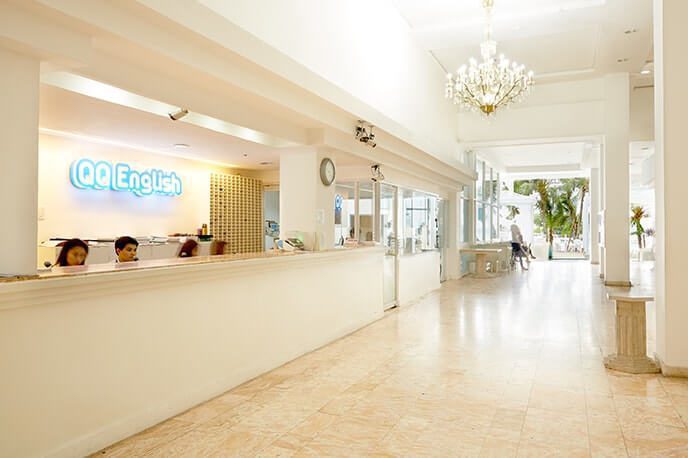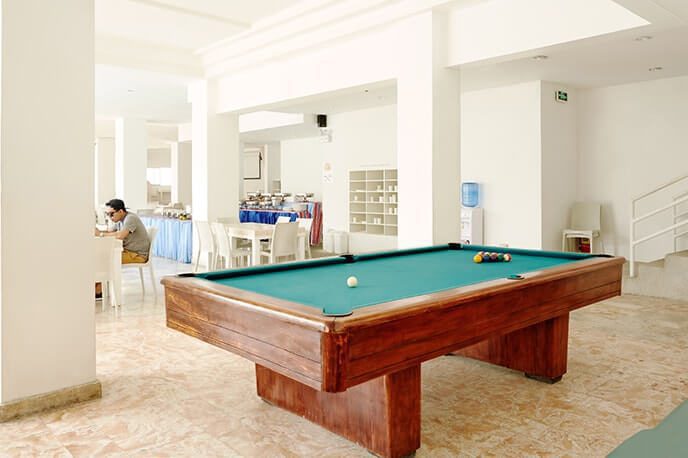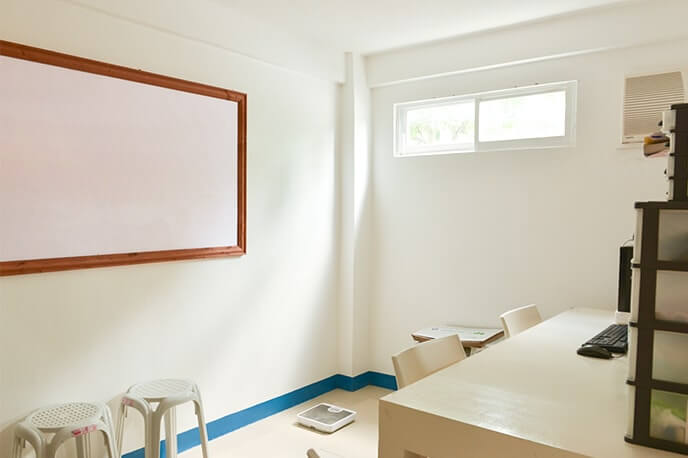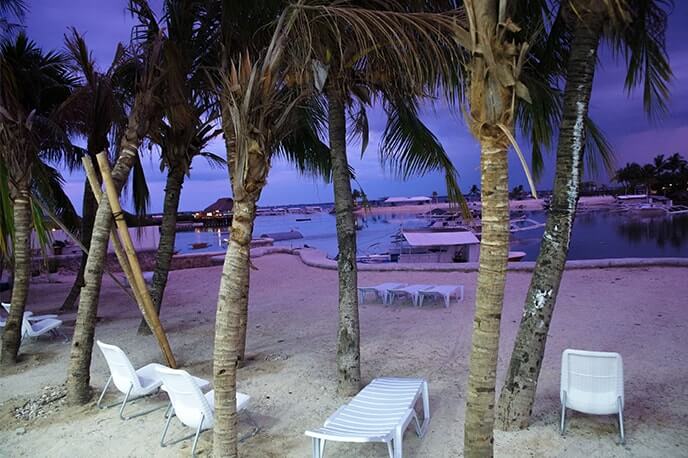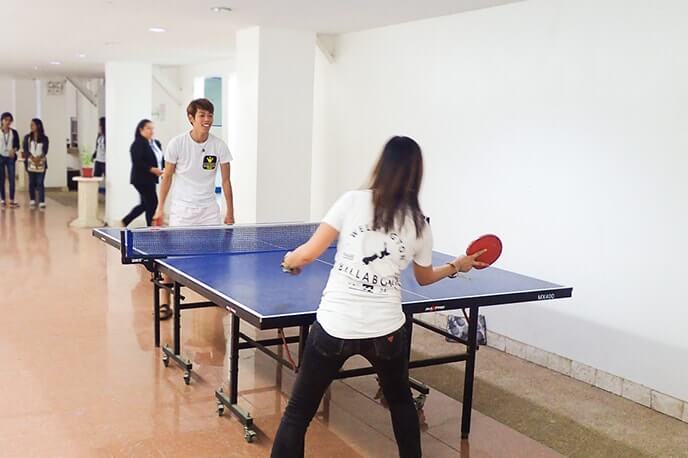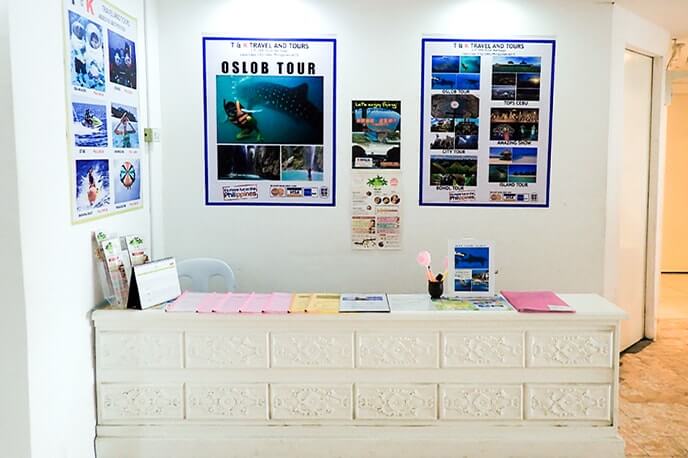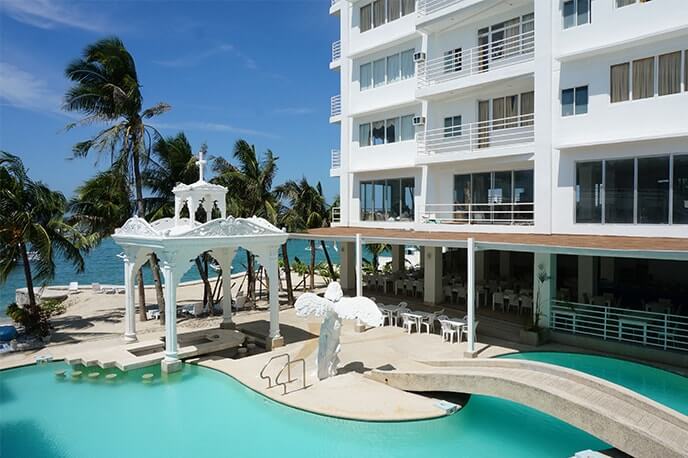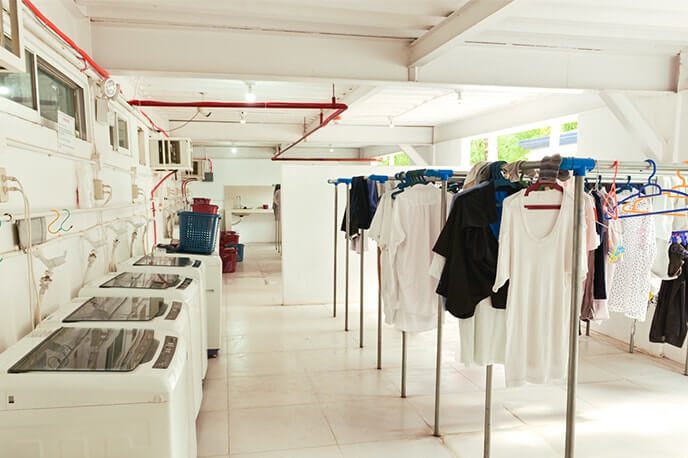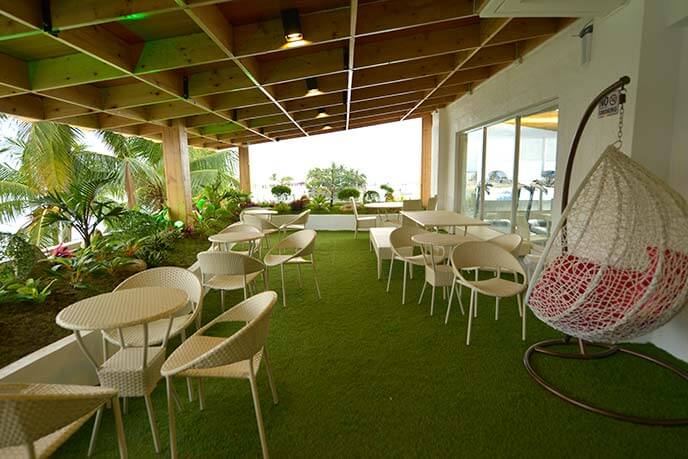 English only once a week
At QQEnglish Seafront Campus has one day of the week, only in the afternoon, and days when you can only use English. On this day, teachers, students and Japanese staff will seal their native language and all will speak English. You can experience the tension of being in an English environment.
Zumba in the morning and evening
At night, you can attend Zumba with an instructor. Anyone can attend it.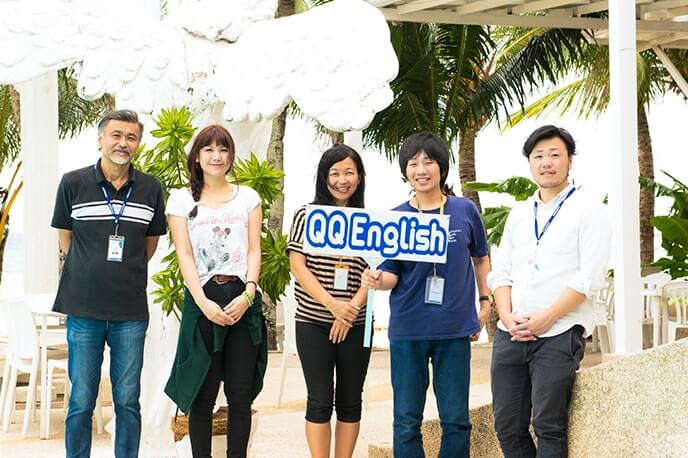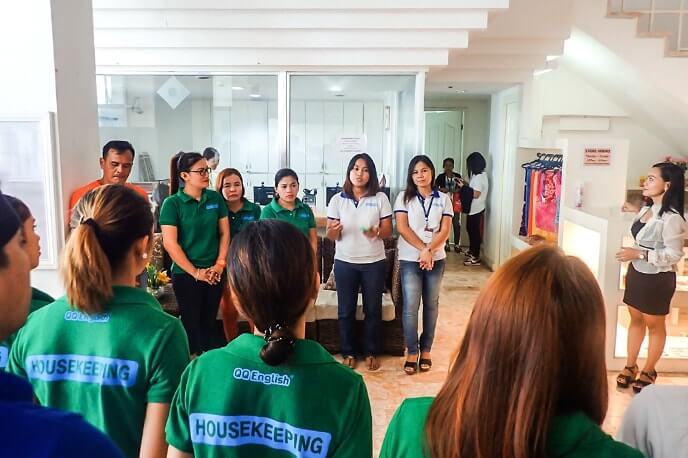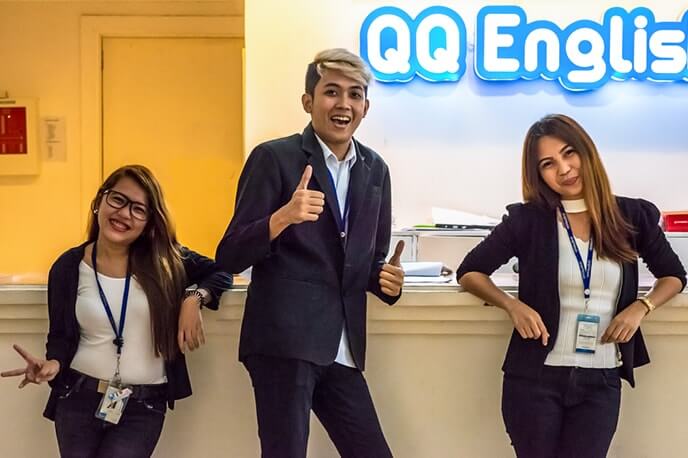 Live with peace of mind with 24-hour security
Guards are stationed 24 hours a day at the Seafront school gate, the central reception and the sea side. We have a thorough security system in place.